If you run commute year-round above the 49th parallel, you most likely have a variety of thermal tights. Up until this year, finding a pair that performed well below -20°C/-4°F proved to be tricky (at least for me) unless I was ready to spend lots of money. However, Mountain Equipment Co-op came out with a great new set of tights this year that solves my dilemma: the MEC Flyer Tight.
Source: Mountain Equipment Co-op
The front panel is made of wind-blocking nylon, polyester, spandex, and blended with polyurethane. The back is slightly different, composed of nylon and spandex, with a soft-brushed fleece interior.
Having now used these for the past 2 weeks, I am extremely pleased with the way they keep me warm, even in the coldest weather (-22°C/-8°F). Despite being thicker than most thermal tights, they did not impede my range of motion. That said, the idea behind these tights (front and back panel made of different materials) is not new, but their price make them a real steal: $82 CAD (about $58 USD).
A friend, with whom I often run commute, owns a pair of Nike running gloves, which also have a mitt cover for colder days. I have been trying to get a pair of these for many years and just recently found a similar product at MEC. Reviews were not good for the product though, but they were at a discount, so I went for them. I quickly found out why: the mitt cover seams let go after the second day.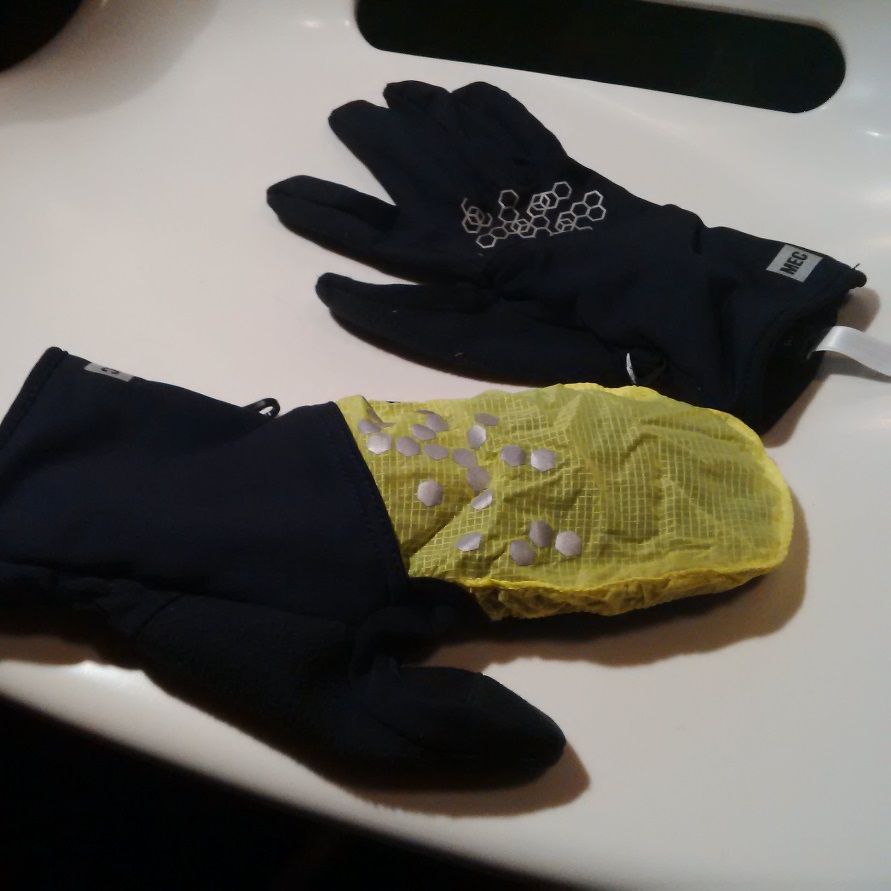 I could have taken them back to MEC for a refund, but I decided to go another way: I went to my local shoe repair shop. For a minimal cost, they readily fixed them, and they will be good for many run commuting years to come.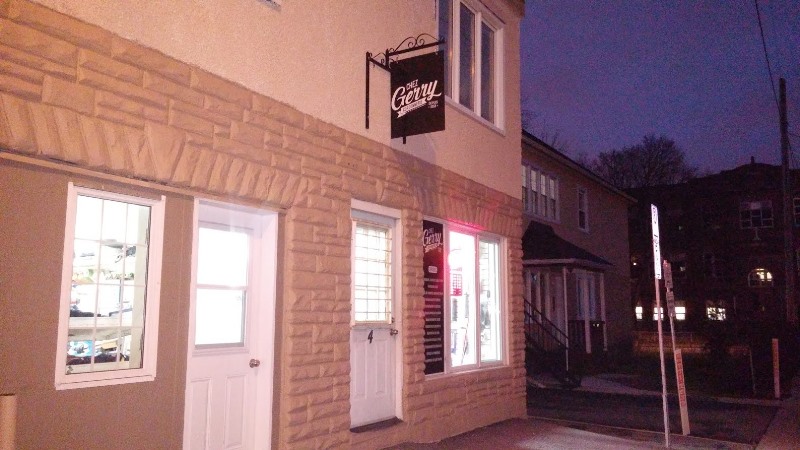 For the past 10 years, I swore by soft shell jackets for winter running. However, last fall was very mild, so I kept my Salomon Fast Wing Hoodie around longer than usual, which led to trying it out in cold temperatures. With the proper base and mid-layers, it turned out to be a very good fit, even in temperatures as cold as -20°C/-4°F. Not only does it work well, but it is half the weight of my soft shell.