No matter how you get yourself to work every morning, you have two main options when it comes to lunch – Bring it or buy it. If you are a run commuter and choose to bring your lunch, the unique circumstances of your transportation method will require a little additional planning and packing to ensure everything survives the trip without incident. And trust me – you don't want an "incident" to happen in your pack all over your work clothes. No one wants to smell like soup all day. No one.
A note before we begin: Empty space is your worst enemy. That holds true for both within your food container and around it in your backpack. Empty space allows things to move around, bounce, and rub against other things. The elimination of said space is your goal in packing your lunch (and your pack, as well.)
Now, with that being said, here are the most common, commercially-available food transport options for the run commuter.
Hard Plastic Containers
Best Foods: Sandwiches, solid leftovers
Worst Foods: Cookies, crackers, chips
Pros: Cheap, lightweight, microwaveable
Cons: Destroys food that is packed improperly, microwaving plastic
Notes: When buying either type of this container, make sure to only get those that have tight-fitting lids.
Glass Containers
Best Foods: Liquidy leftovers (e.g., chili)
Worst Foods: Cookies, crackers, chips
Pros: Microwaveable, plastic-alternative, long lifespan
Cons: Heavy, destroys food that is packed improperly, can break if dropped
Notes: Pack foods tightly into these containers! The hard surface will destroy foods that can bounce around inside.
Stainless Steel Containers
Best Foods: Leftovers, sandwiches
Worst Foods: Cookies, crackers, chips
Pros: Lightweight, durable, plastic-alternative, shiny
Cons: Medium-weight, destroys food that is packed improperly, not for use in dishwashers
Summary: The best lightweight plastic-alternative.
Reusable, Resealable Cloth Bags
Best Foods: Sandwiches, cookies, crackers, chips, fruit slices
Worst Foods: Soup, leftovers
Pros: Reusable, lightweight, plastic-alternative
Cons: Not airtight/watertight (may leak), hand wash only
Notes: These are a great environmentally-friendly alternative to the plastic bag.
Plastic Baggies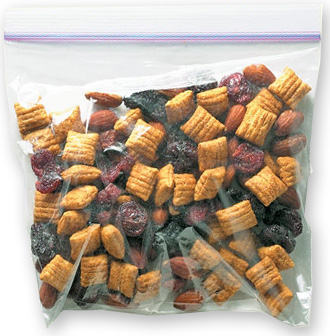 Best Foods: Sandwiches, trail mix, crackers, cookies, chips, pretzels
Worst Foods: Soup, stews, heavy leftovers
Pros: Lightweight, semi-durable, air/space can be removed
Cons: Rubbing inside your pack can create holes in bag, short lifespan
Notes: These are your best defense against travelling food's worst enemy – empty space. With these bags, you can push the air out and seal them, leaving virtually no space left inside for things to bounce around.
Aluminum Foil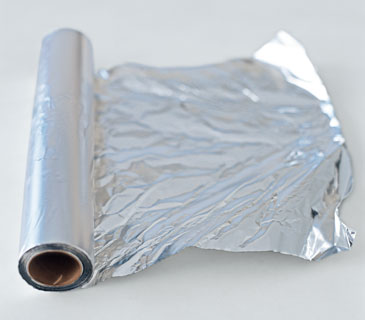 Best Foods: Pizza, sandwiches, breads
Worst Foods: Anything liquidy
Pros: Lightweight, shape-able
Cons: Tears easily, short lifespan, not microwaveable, leaks, not airtight/watertight
Notes: This is the best thing to use for carrying a couple of pieces of cold pizza or a slice or two of grandma's banana bread.
The Thermos® or "Vacuum-Insulated Food Jar"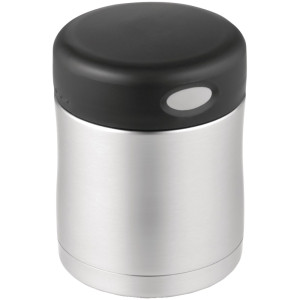 Best Foods: Soups, stews, chili, oatmeal, lentils, beans
Worst Foods: Anything dry and/or crispy
Pros: Keeps food warm or cold for long periods of time, durable, leak-proof, long-lifespan
Cons: More expensive container on our list, not microwaveable
Notes: Ideal for liquidy lunches, however, cannot be used in microwave, so food should either be heated in the morning before putting it into the food jar, or the food jar contents should be emptied into a microwave-safe container and reheated at lunchtime.
Plastic Wrap
Best Foods: Wraps, breads, sandwiches, hot dogs in buns, pizza
Worst Foods: Any foods that have a lot of liquid in them
Pros: Wraps foods tightly and securely (even more so if you add a piece of tape), inexpensive
Cons: Flimsy, easily punctures
Summary: Plastic wrap is great for wrapping oddly-shaped items.
Combinations
My preferred way to transport food these days is by combining several types of container into one unit.
In this instance, I used the packaging that the crackers came in by rolling it down, and securing it with a clip (a rubber band works, too). The granola bar was left in the wrapper it came in, and the sandwich was simply wrapped in paper towel. All three items were then placed inside a long, flat, reuseable plastic container and placed inside my backpack, with the crackers at the bottom. Remember – your containers will pack more securely lying flat against your back, so place them inside strategically, with the idea that the contents will slide downward.
Additional Food Transport Tips
Use the food's packaging to your advantage
Some fruits, like apples and bananas, transport fine without a container
Wrap sandwiches in paper towel before placing them inside a container, it keeps your container clean and you have a napkin for lunch
Soft berries, such as raspberries and blueberries, don't travel well
Eliminate empty space around your food and inside your pack
If your pack has them, utilize the external compression straps to further secure your contents
Pre-packaged food, like frozen meals or dry noodle packages, can be carried as is