This month we're featuring Tom Fischer, a firefighter in St. Louis, Missouri. Even though he has an unusual work schedule and did not have all the latest and best running gear in the beginning, Tom decided to start run commuting anyway. And, he's sticking with it. He makes a great point about a great target audience for run commuting, too. Fire, EMS, and police usually have many facilities available at their workplace already (showers, laundry) that could make them the perfect jobs for which to run commute.
As always, if you are interested in being featured on The New Run Commuters, fill out and submit the form at the end of the post.
Name: Tom Fischer
Age: 35
City/State: St. Louis, MO
Profession/Employer: Firefighter/Paramedic for the Kirkwood Fire Dept.
Number of years running: 6
# of races you participate in a year: 0
Do you prefer road or trail? Trails are better for the knees. Humans weren't designed to run on concrete.
Backpack: REI Stoke 9 backpack. I recently switched over from using a cheap drawstring-type bag. I would use a black cord to make my own sternum strap to keep it from swinging.
Shoes: My Trusty old Asics (GT-2130). I plan to get minimalist shoes to mimic barefoot.
Clothing: Sweat pants with hooded sweatshirt. Knit gloves (it's really cold outside.)
Outerwear: Same as clothing
Headgear: Knit cap
Lights: None
Hydration: None. I drink 2 cups of water as soon as I wake up.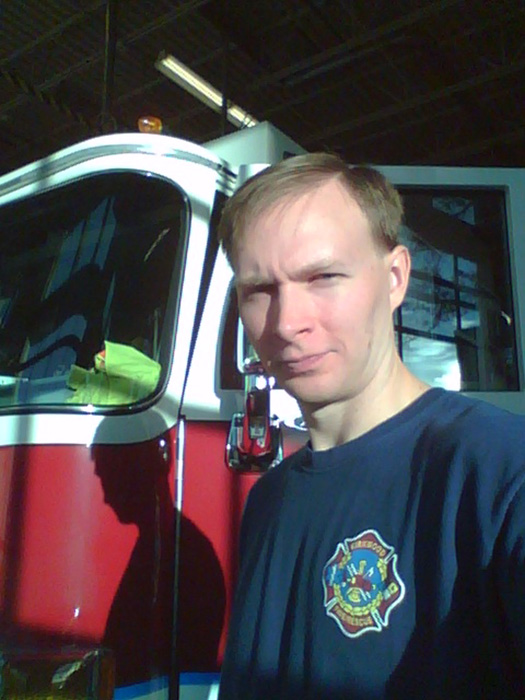 Why did you decide to start run commuting?
My New Year's resolution this year was to run more. Lately, I've only been running on the treadmill at work (with socks only; I don't like shoes). I figured that if I convinced myself to run to work, I would then be forced to run again to get home, and I was right, because I like going home. This, plus the treadmill seems to be a good fit for now.
How often do you run commute?
I only go to work 5 times per month (I work 48 hours straight and then have 96 hours off). I just started, but I plan to run commute every day that the temperature isn't too uncomfortable. The coldest I've ran to work was 13 degrees F. I'm going to call that my limit until I get more appropriate clothing.
How far is your commute?
2.9 miles
Do you pack or buy a lunch?
Both. I work a 48-hour shift, so I pack oatmeal for breakfast and something healthy for the first day's lunch. While at work, I go to the grocery store and get the rest of the food that I need.
What do you like most about run commuting?
I get to work totally awake instead of stumbling in half asleep and I feel great the rest of the day.
Do you know of anyone else in your area that runs to work?
Not a soul.
When not run commuting, how do you get to work?
By driving my fantastic Jeep Liberty, of course.
If you could give one piece of advice to anyone who was considering run commuting, what would it be?
Just start doing it while you're thinking of doing it…with the gear that you already have. There's plenty of time to research and acquire better equipment later, but your desire to try it won't last forever. Get started now, so that you gain experience and make it a habit.
Anything more about you that would like to include?
Your coworkers might think you're crazy. Mine already thought that, but now some think I'm even crazier. I would encourage other firefighters, EMS, police, etc. to take advantage of the convenient facilities that exist at your work places (showers, laundry, lockers, pantries). Take full advantage of them by running to work. One's own health is important enough to run more, but if you may need to drag a victim or another firefighter out of a house fire, or chase a suspect for a further distance than you would prefer, then it becomes imperative to run more (and lift more, as well). It takes me 10 minutes to drive to work or 25 to run to work, so for just an extra 15-minute investment per day, I get almost 3 miles of running in.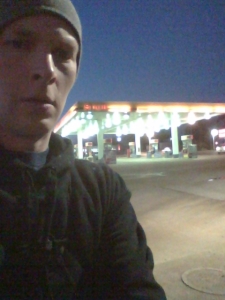 And lastly, because PE class doesn't teach this, never land on your heels. Humans were designed to run, but only with a front or mid-foot strike. Landing on your heels is the best way to become an elliptical machine user, because you will lose your ability to run. You have to build up your distance slowly though, because your calves will ache as you switch to landing on the balls of your feet.