If a Goldilocks exists in my modest collection of running caps, it is Alpine Dam's Shoreline model. The sweet spot especially is its brim.
That is no small praise. There is a glut of trucker caps proffered to the running community these days. They have grown increasingly popular since Anton Krupicka wore a trucker cap in his Leadville 100 victory. They espouse, perhaps embody, the simplicity and care-free attitude self-proclaimed dirtbag runners seek to claim – yet that counter culture cap, once de novo, has become de rigueur.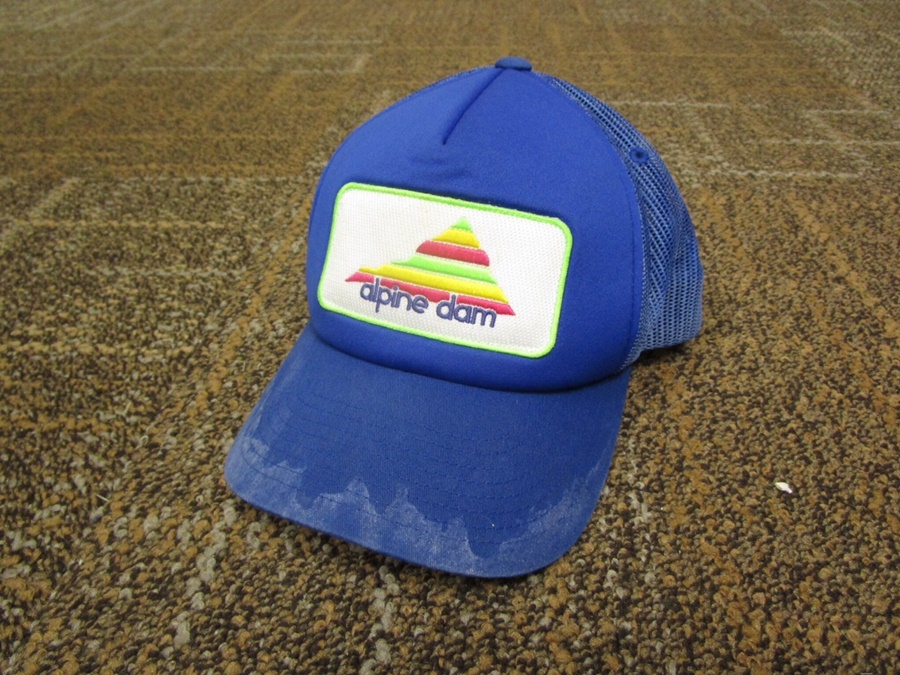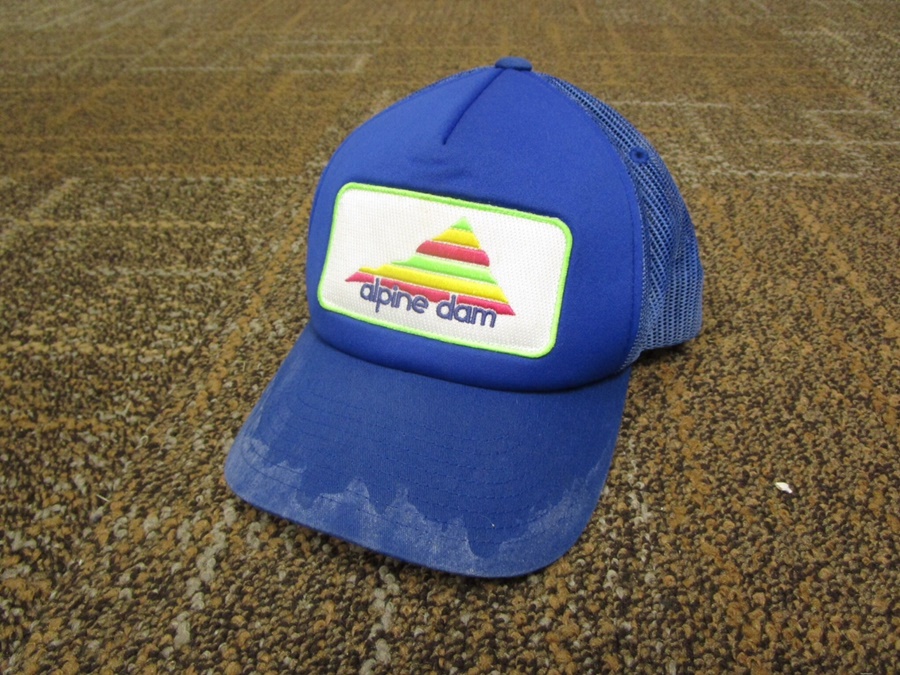 Salt-crusted hats are where it's at.
Short of blocking sun, containing hair, or concealing a bald spot, choice of such caps really comes down to brand. They are, like bread, permutations of only a few ingredients assembled in different manners and amounts.
I have several, some of which were race takeaways, others I've purchased since my wife encouraged me to wear sun protection during Atlanta's immolating summers. The reasons that have led to my abandoning some are precisely why I have grown enamored of Alpine Dam's cap in the several weeks since they provided it for review. My disdain and disappointment in most are enumerated thus:
Brim too long

Dome too high

Material destroyed by my incessant and salt-heavy sweat
There is a little room in the Shoreline's crown, so air can move through and hair isn't plastered to my scalp, yet not so tall that it looks absurd. Same with the brim: not a stub, as on bicycle caps (Krupicka's current favorite, by the way), nor so long that it juts above your vision like the Star Destroyer in Star Wars' opening scene, or that you feel you're wearing a Goofy cap from Disney World. Even Beyonce looks a fool in a Goofy hat. You want to look good on your commute: you want to feel you look good, too.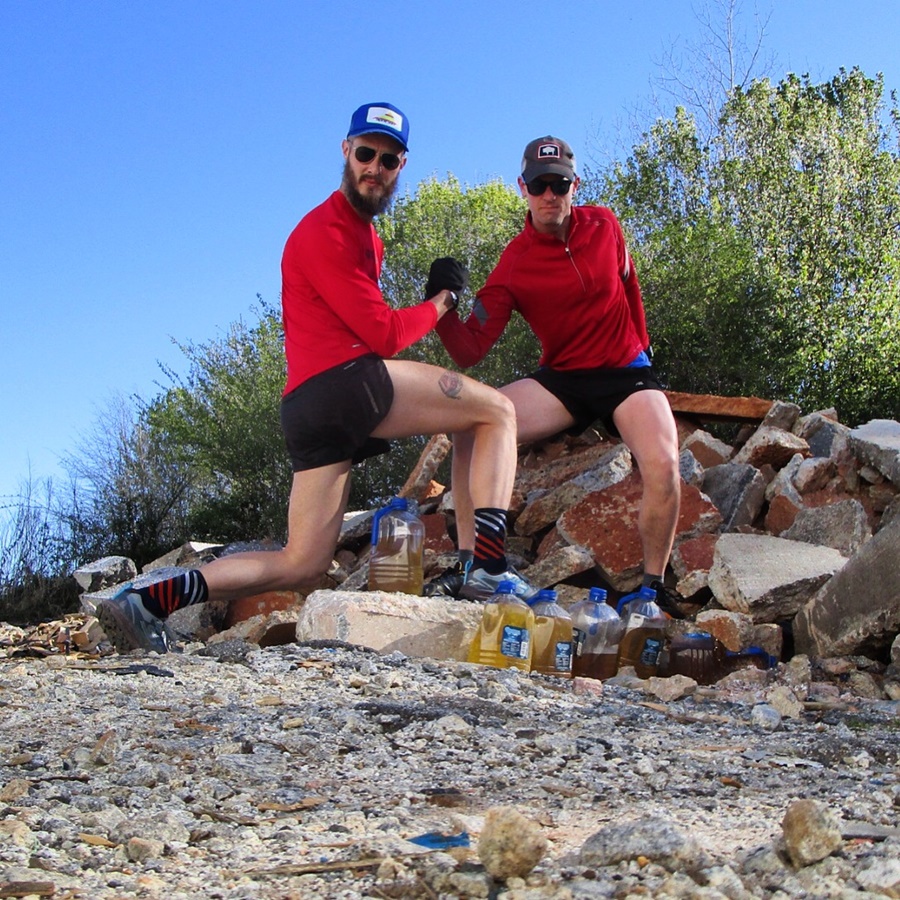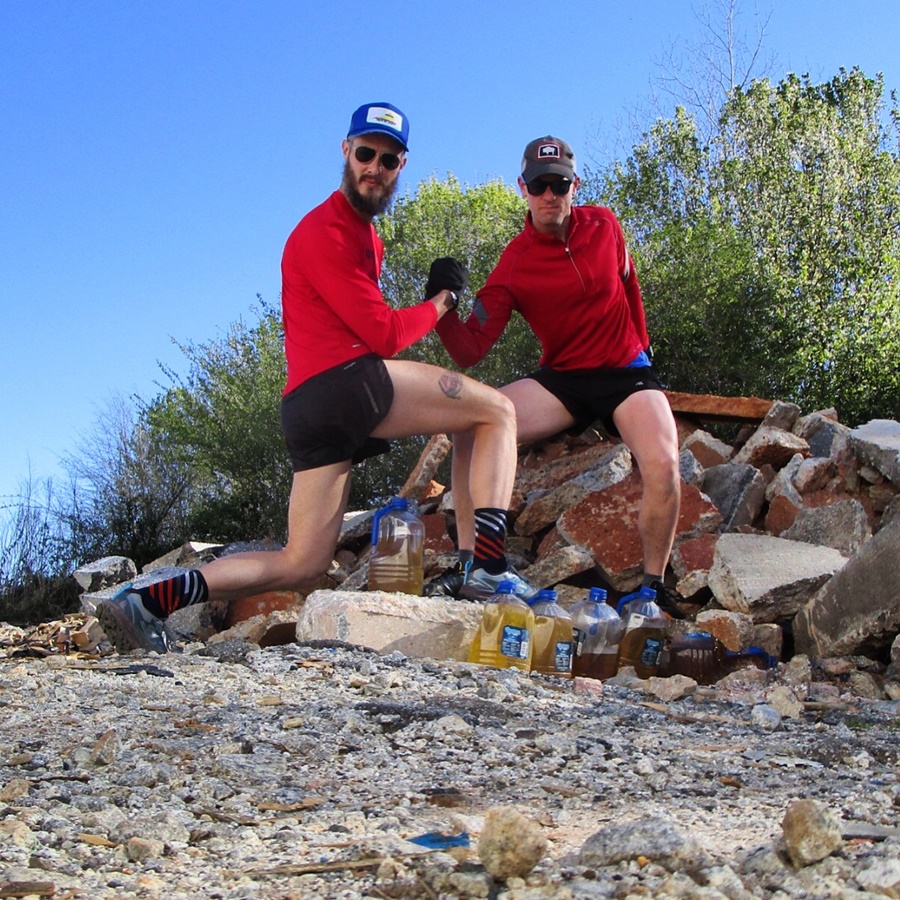 The hat also wears well for hard-style poses amongst a trucker's wasteland.
Here's what really sealed it for me about the Shoreline: those long brims also obscure headlamp beams. That is important when you are run commuting in early or late hours, or running ultra distances. One shadow is enough to grab a toe and send you sprawling, leaving your flank scraped by Supermanning down a sidewalk, or your sternum marred by trail Braille.
The Shoreline cap is royal blue, with a mesh back and a foam front panel, sporting a flashy sherbet-hued logo: big, bold, and satisfying, like a glimpse of Atari, and absent the glaring day-glo safety colors so prevalent in active wear of late. So the cap is attractive, if unobtrusive.
You'll notice it is choked with salt. As The Run Commuter founder (and my best friend) Josh can with a sneer of revulsion attest, my sweat is so salty that it appears I've been laboring the live-long day in the mines of Syracuse, New York, rather than enjoying an eight-mile run. It has honestly ruined cotton caps by destroying and warping the fabric. So far, the Shoreline's foam has stood firm and shown no discoloration.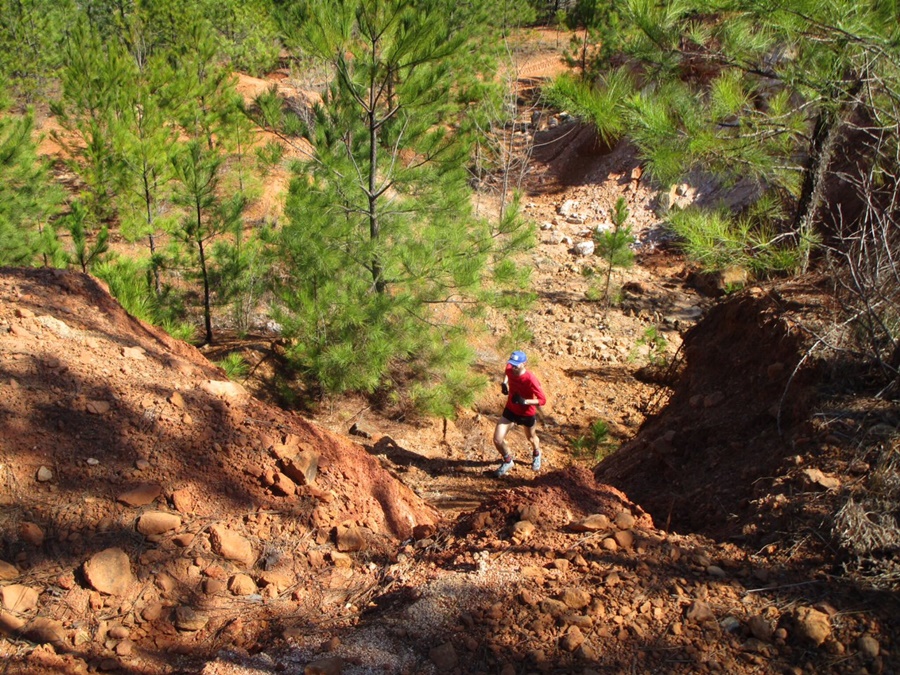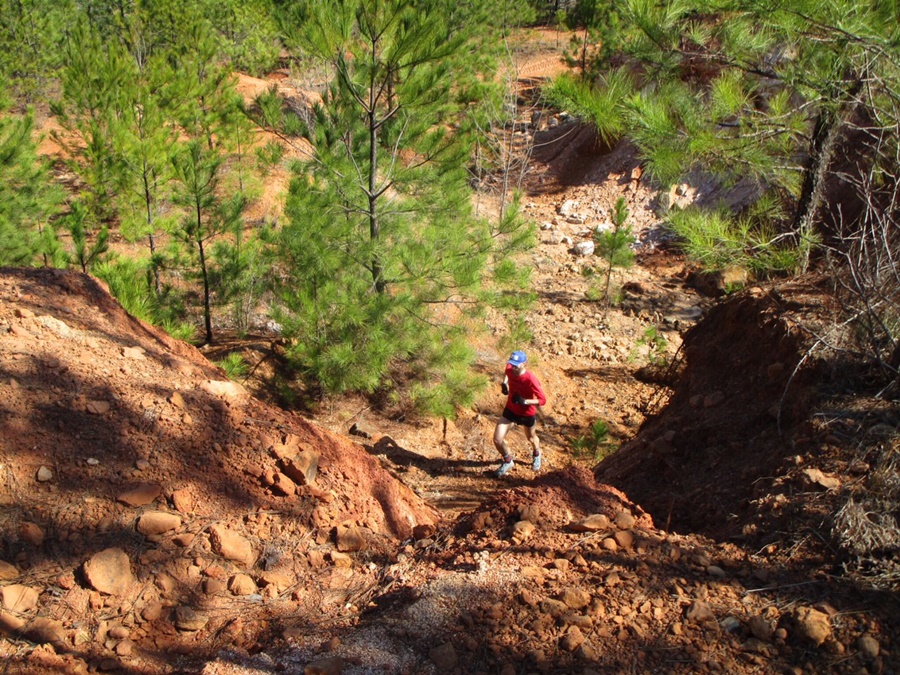 The logo is reminiscent of a mountain elevation profile, and wondered whether it was that of Mt. Tamalpais, located near Alpine Dam HQ in Marin County, California. Company founder Adam Melenkivitz clarified it is intended as the former (his daughter chimed it looked like their maps), and not actually Mt. Tamalpais. Rather, something with which anyone familiar with such profiles could identify.
He continued, "Specifically, the sharp end of the logo is how I imagined the climb from the Alpine Dam years ago … well prior to Strava. I always saw this as a winding, sharp climb in my mind. At the time, I had to work up to this ride, so 'Alpine Dam' was big goal for me. Alpine Dam for me wasn't just the dam, or lake and the trails, but the entire experience of the loop."
That's a noble goal. It appeals to me, as certainly it will to others. It's my Thunder Rock, or someone's Iron Man, or another's 15K. It might be your run commute.
The one detriment I'd note in the cap again comes back to sweat. Alpine Dam sent two models: the Shoreline, which I tested, and the BoFax, which my wife claimed. Hilary commented that she would like an integrated sweat-wicking band inside the BoFax. Neither model carried one, but it wasn't much of an issue to me. The Shoreline did just fine, drawing sweat up into the cap's body and brim.
One last thing I appreciate about the brand, which might be a deciding factor to some, is that Melenkivitz in his correspondence, and in Alpine Dam's media, consistently references his kids. They are heavily involved in the products – selecting logo colors; doodling mountains on the patio; reviewing design ideas. Alpine Dam offers a few kids' models, too. So though dirtbag runners seem to lean toward lone wolf branding, Alpine Dam might position itself across a variety of pursuits and social activities, as well as with active families.
That's a rich market, neither too big, nor too small: just right.
————————————
To see more of Alpine Dam's products (currently with a 30% off code on the homepage!) visit their website.
————————————
Disclaimer
Alpine Dam provided us with the trucker hats for review, however this did not influence my opinion regarding this product. The thoughts and pictures contained in this review are my own.