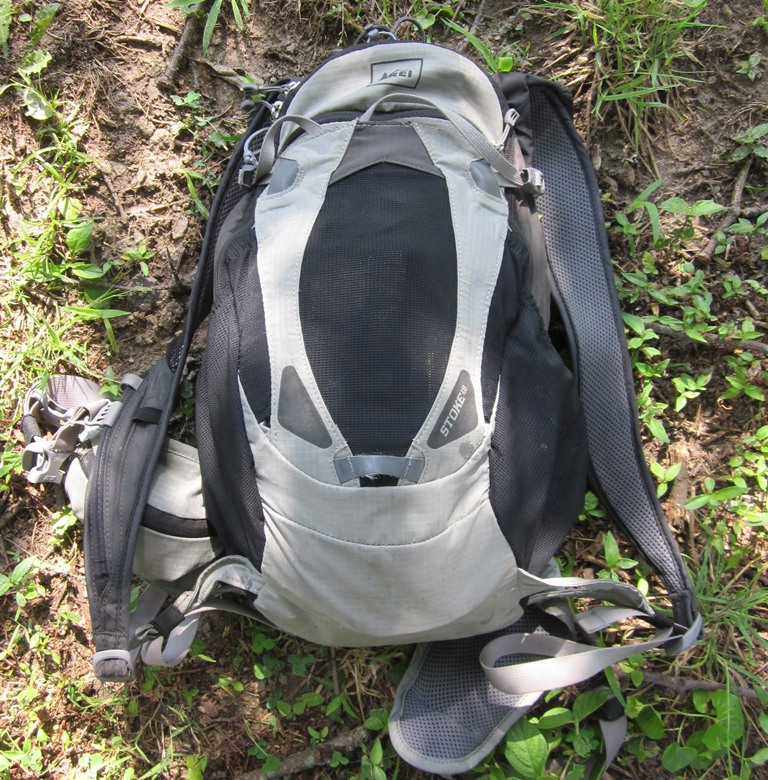 The transition from runner to run commuter mandates a method of transport, and so, a bag of some kind becomes necessary, be it a cloth drawstring bag the likes of which are given out at job fairs and to elementary schoolers; your mom's old fanny pack or your dad's new fanny pack; or, for me, the REI Stoke 19. In my two years with the Stoke 19, I have used it on a near-daily basis, and battered it with various injuries, including rain, sleet, hail, dark of night, sweat and its corrosive salt, the stink of unwashed wool, and hemorrhaging strawberries. It has withstood and served, and continues to endure, under all stresses, remains comfortable, and retains the quality with which it was originally imbued.

BASICS
The Stoke 19 is a frameless daypack made of ripstop nylon, prices around $80, weighs in at a meager 1 lb. 4 oz., and has a 19-liter cargo capacity. Mine is the 2010 model. As such, I have two years' perspective on it; however, I have inspected the 2012 models and they are compatible, with a few minor upgrades to the latter. The panel-loading pack features one main interior pocket, with two internal sleeves along the sides; a rear mesh pocket; a rear zippered pocket, with two interior mesh sleeves and a key clip; two exterior mesh pockets along the pack's sides; and two zippered waist strap pockets. Consequently, I never want to type the word "pocket" again, yet I will sally forth for you, as there is one more: a zippered compartment on the pack's backing, which accommodates a 70-ounce hydration bladder.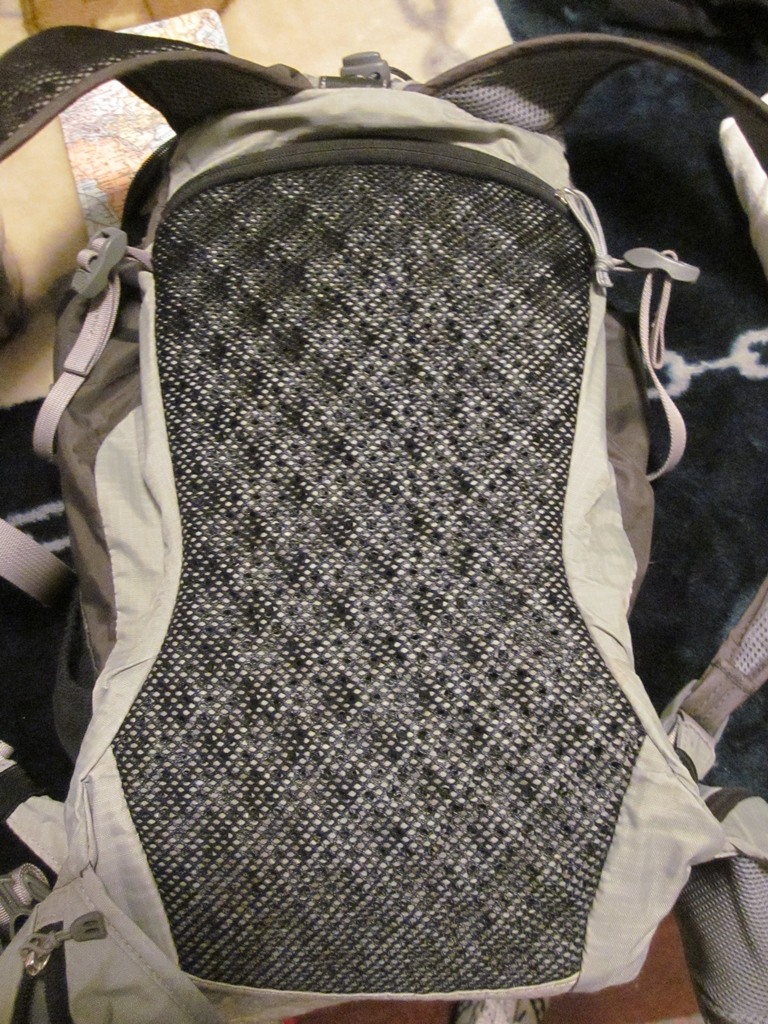 COMFORT
The Stoke 19 has a soft, waffled backing, which rests comfortably on the back, but also prohibits two things: air flow, and sweat drainage. Often in my endeavors, I have bagged my interior goods because I know that the bag will soak a great deal of sweat on my commute, particularly in summer. This, for me, is inevitable, as I am a profuse sweater. Yet I am able to say the ripstop nylon dries quickly: after running to work, it is dry within a few hours, and quicker still if I have my fan trained on it. Still, some might favor a pack with an airflow system, like the comparable Osprey Talon. The Stoke 19's shoulder and waist straps are ventilated and padded, respectively, and several inches wide. I have yet to experience any chafing, pinching, or cutting.
FIT
The Stoke 19 sits high and tight on my back, its bottom nesting near the small of my back: I like this. It keeps my center of gravity from dropping too low, particularly when running with a full sack. It features two horizontal straps: a chest strap (with safety whistle, help, help!) with a minor elastic band, to accommodate jouncing on runs and hikes; and a thicker, middle-buckling waist strap. The chest strap is adjustable, sliding vertically on a six-inch curve. I prefer mine toward the middle of that curve, but I find my left slider has difficulty staying put. It often slides up, requiring frequent adjustment on the go. The waist strap's pockets have come in handy for carting gels, Clif bars, keys, ID, pepper spray, a fistful of pecans found during a run, and other sundry flotsam; however, I find I need to cinch them very tightly.
The Stoke 19 might fit a bit loosely for thin folks. At 6'4″ and 170 pounds, I need to pull the chest strap fully tight, and the hip straps nearly so, otherwise it fits loosely and bounces around, a sensation I detest. This fit improves with the amount of cargo you stuff in the bag, as the ends of the shoulder straps pull not from the rear, but the front. This is important, as it helps compress your cargo and secure it.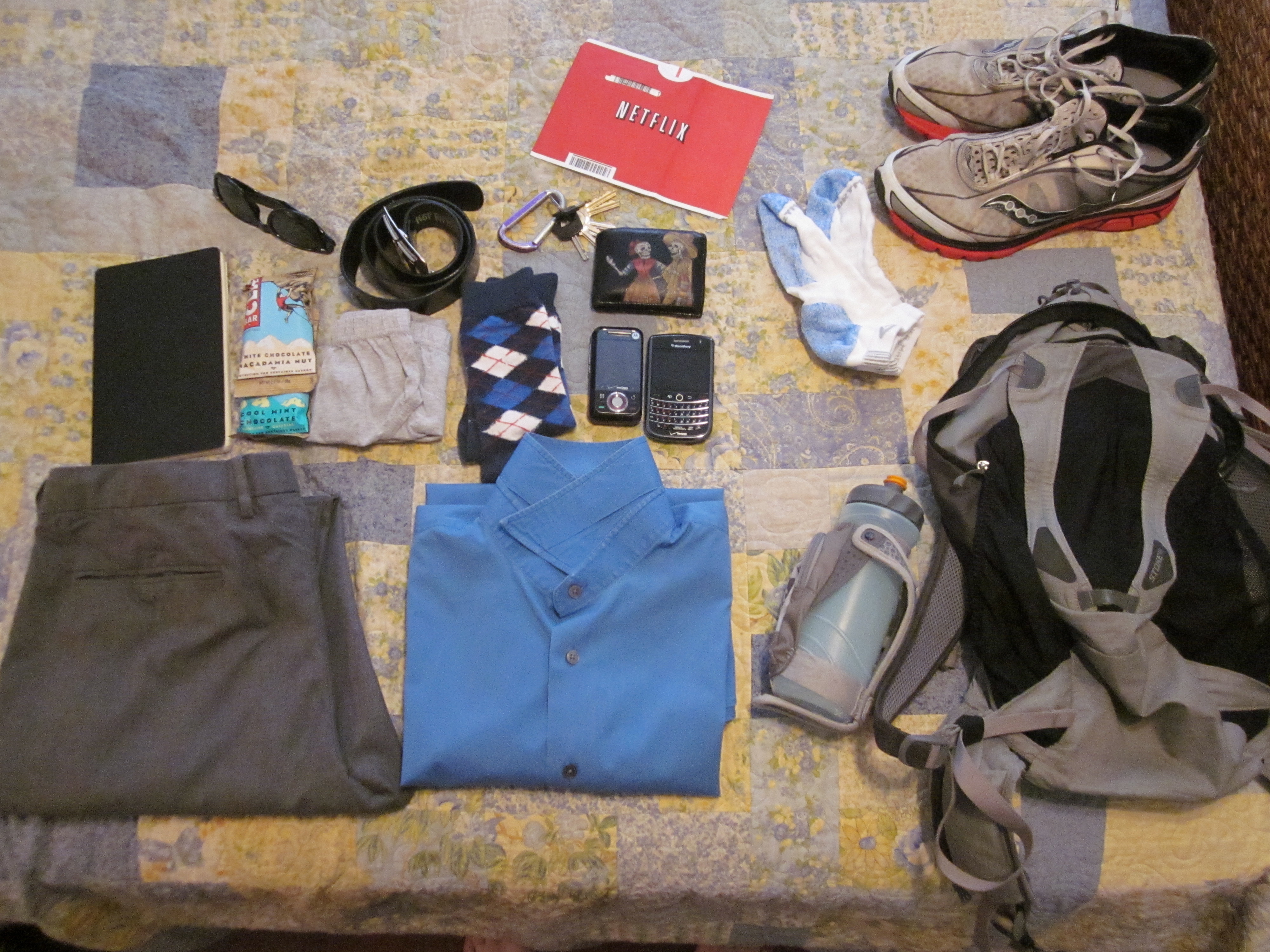 CARGO
I might carry on a typical day: my lunch box; pants; socks; underpants; undershirt; work shirt; belt; wallet; small notebook; phone; keys; and perhaps a Clif bar. But most days also see the inclusion of any of these things: a book, parcels of mail, a sweet potato, a second pair of shoes; yet I have also transported: a tomahawk; a Kindle; a stack of CDs; a thermos of coffee; and a four-pound flat of strawberries. This last was more good intent than good idea, as the motion of my running mashed the strawberries and bled them into the bag's bottom. (Side note on DURABILITY: it washes clean of strawberry muck, and the stink of salt and wool.) I have been surprised by how much I am able to fit inside this bag, and have only once been unable to accommodate all my items (on that occasion, I ran with another bundle tucked under my arm).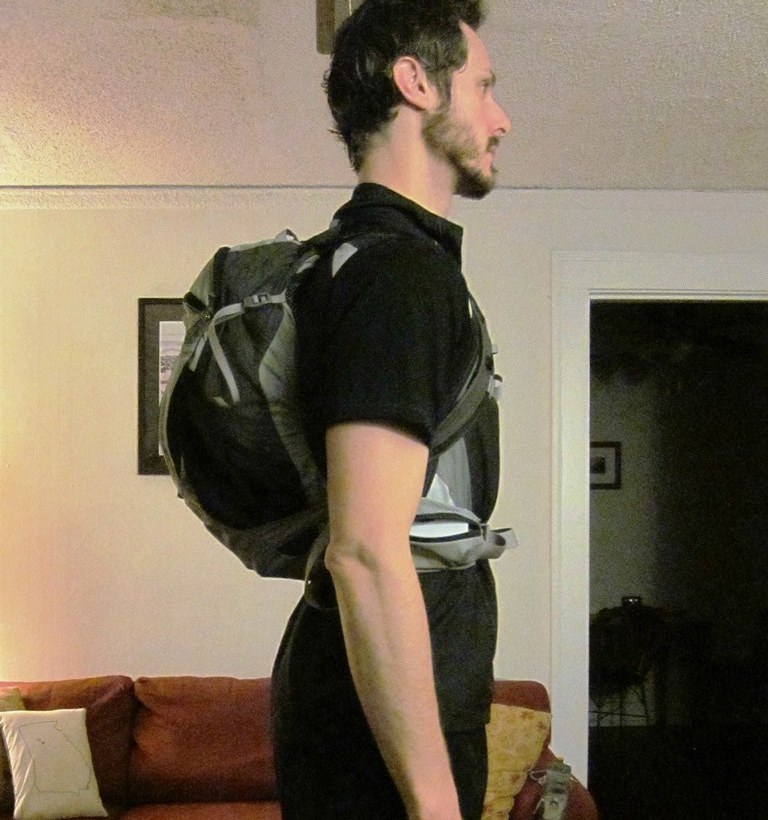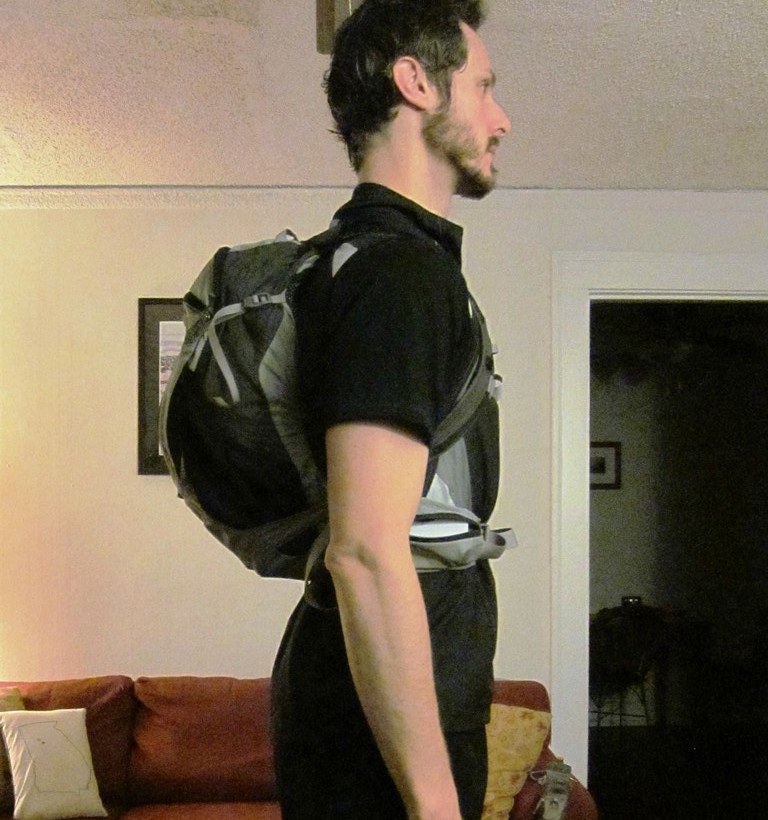 SUMMARY
The Stoke 19 has more than amply met my needs for running to work; long training runs; trail runs; hiking; and cycling. It does not look large — in fact, smaller than most school kids' backpacks — yet its capacity has surprised me, as has its durability. It washes clean of grime, sweat, and salt (and fruit) stains without problems. It sits tight and high, though this negates air flow, resulting in a snug, albeit sweaty, fit. As a bonus: REI Members are able to exchange it if not completely satisfied. If they endeavor to abuse REI's extremely liberal returns policy, it's probably possible to exchange it after two years' use.
Note: This backpack was purchased for use by the author.