It's time to up our game, run commuters.
Yes, you are already doing an exceptional part in creating a better, cleaner, and healthier environment by replacing your automobile commutes with running, but I really had my eyes opened last week and it made me realize that we can do even more.
We were sent a green beanie, whose fleece fabric, REPREVE, was made from recycled plastic bottles. In fact, six bottles go into the making of each one of their green, eco-friendly beanies. Awesome, right? The TRC team have always been big recyclers, but not everyone in the communities around us have taken up the torch. In fact, the U.S. plastic bottle recycling rate is less than 30 percent—so less than one-third of all plastic bottles get recycled. So, Repreve is on a mission to get the word out: Just recycle more. That's a message we support 100%.
You've probably heard about the Great Pacific Garbage Patch, which is a large area in the Pacific Ocean where vast quantities of trash particles accumulate in the upper water column. Scientists believe that 80% of the materials in the Patch (which is primarily composed of plastic), arrived there from land-based sources, including storm drain runoff.
I normally don't notice trash around me when I run and I never look for it. But during a recent 5.3-mile morning run commute, I decided to conduct some field research and count the number of plastic bottles I could find littering my route. The results were pretty shocking.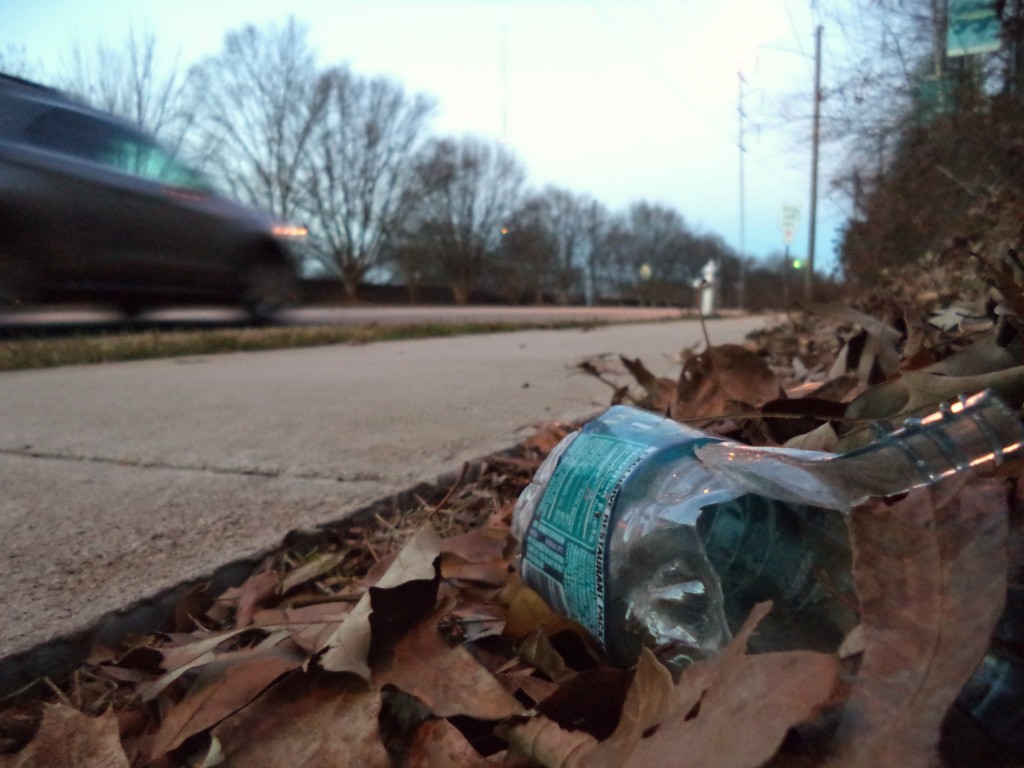 92.
92 plastic bottles, slowly breaking down, and making their way into our storm drains and waterways. That's 17.36 plastic bottles per mile.
The majority of the bottles (60%, or 55 bottles) were found along partially fenced railroad tracks within a large shipping yard. However, 35% (32 bottles) were found in residential and small commercial areas. I found flattened bottles on the sidewalks near resident's parked cars, in close proximity to recycle bins, in people's front yards – everywhere you would think that homeowners and business owners would see them and pick them up. Yet, there they sat.
The cleanest area was the downtown core of Atlanta with only 5 bottles (5%) found in just over a mile.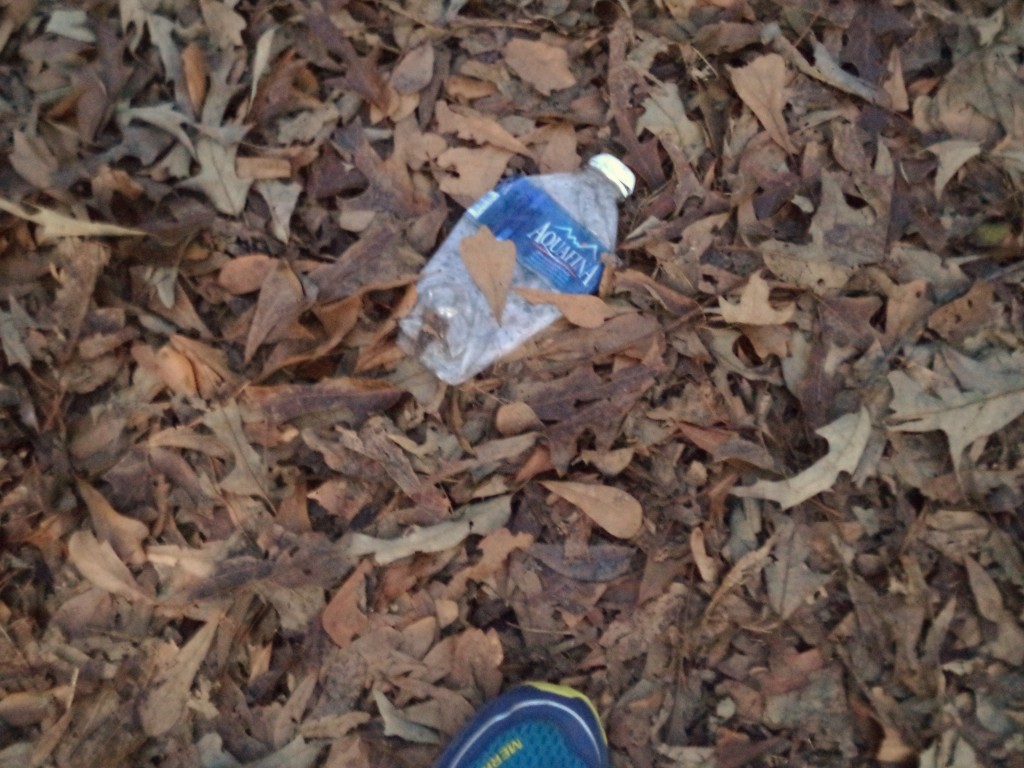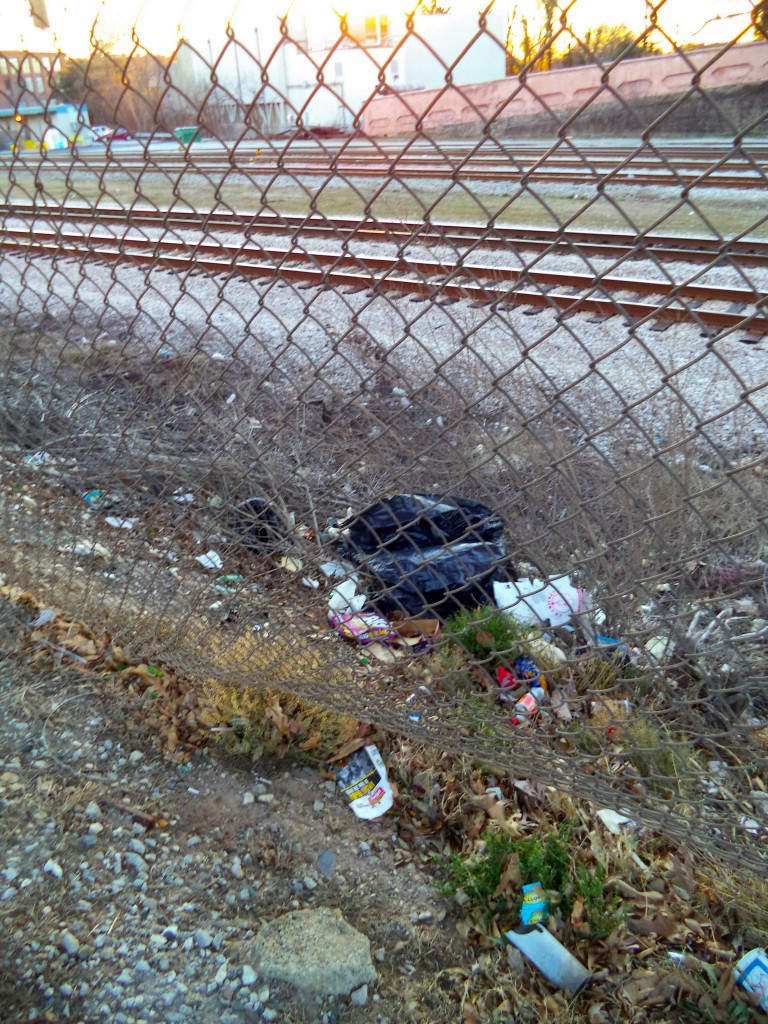 Here's what I'm asking you to do as run commuters: Pick up some plastic bottles on your run home and add them to your recycling. They don't weigh much and, when flattened, can be stuffed into any side or external pouch on your pack. Pick up some trash and put it into a nearby trash can if you can. Let's create our own, neighborhood Adopt-a-Highway projects along our running routes and help keep them clean and beautiful. Let's add this small task to what a run commuter "does."
Repreve will take over on the other end, crafting fabric from our recycled bottles, allowing a plethora of companies to make products which fit our pursuit of a healthier, greener lifestyle.
And, if you are feeling creative and lucky, REPREVE is giving away $5,000 and some cool gear as part of their #turnitgreen X-Games contest. Details below.
Contest Dates: CONTEST HAS ENDED.
Grand Prize: $5,000 cash. To celebrate the X Games, REPREVE invites participants to share how they "turn it green", or how they live a more sustainable life by recycling or reusing materials, by sharing an image or video on Twitter, Instagram or Vine with the #TurnItGreen hashtag and @Repreve. Once you share the image or video with the hashtag and company link, you will be entered into a sweepstakes where four entries will be randomly selected as the Top Four. Those four will be voted on by visitors to Repreve.com where the image or video with the most votes will win a $5,000 cash prize. The other three video entries will receive a REPREVE Jacket and a Go-Pro camera (retail valued at over $350)."
Thanks to REPREVE for sponsoring today's post around recycling, an important topic to us!