Spring came and went like a bat out of hell, leaving us Georgians with 80+ degree days in February, followed by a summer that started in March. While the rest of the U.S. went from shorts to snowsuits and back again almost overnight, new plant growth down south greedily attacked the open spaces around it without mercy, leaving hazards and obstructions in its wake.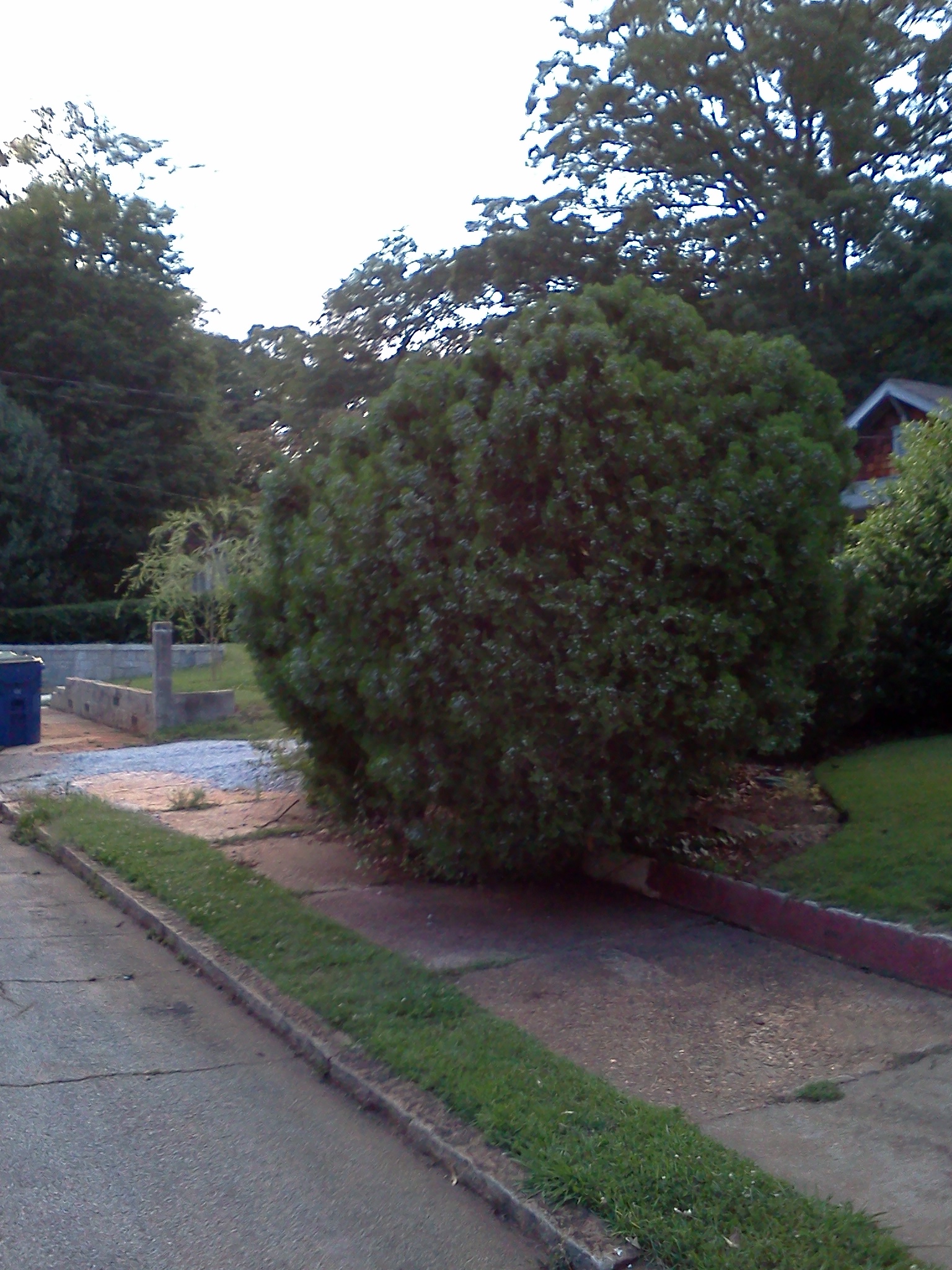 Personally, I'm a sidewalk runner. We are pedestrians and not vehicles after all. Some runners say you should only run on the road and they have their reasons for it, but I like to keep myself separated from bicycles, cars, and motorcycles as much as possible. However, like the picture above illustrates, that can be hard to do when the sidewalk is blocked by obnoxious plant life. What's a runner to do?
There are several options:
1) Talk to the property owner
In the example above, the bush is growing from someone's yard out into the sidewalk, so it's the homeowner's responsibility to take care of that mess. If you don't want to confront them face-to-face, leave a note on the mailbox or door. If you have no luck, you might have to give Code Enforcement a call.
2) Report the issue to the city

If the overgrowth is coming from city property, a park, or a vacant home, then you can contact the appropriate city department and they should take care of it. Some cities have online, fillable forms or other easy ways to submit your issue. In Atlanta, we have an excellent pedestrian hazard tool created by PEDS, where you can even upload a photo of the problem along with your description. Here are some more examples of reporting systems from cities around the US:
Seattle, WA: Overgrown Vegetation Online Reporting Tool
New York City: NYC 311 – Overgrown Grass or Weeds Complaint Reporting Tool
Madison, WI: Sidewalk Concerns Reporting Form
And there is always SeeClickFix; a handy interactive reporting tool, that even has a downloadable app.
3) Do It Yourself
Sometimes, you might not feel like waiting for a property owner or a city employee to come out and trim up that bush or tree.
This overgrown sidewalk is just outside of a large, empty lot along one of my regular routes to work. I could have spent some time researching and looking for the owner and their contact info, but I didn't really feel like hunting them down and waiting for them to do something. So, I decided to trim the trees myself. I brought a pair of these with me for the job: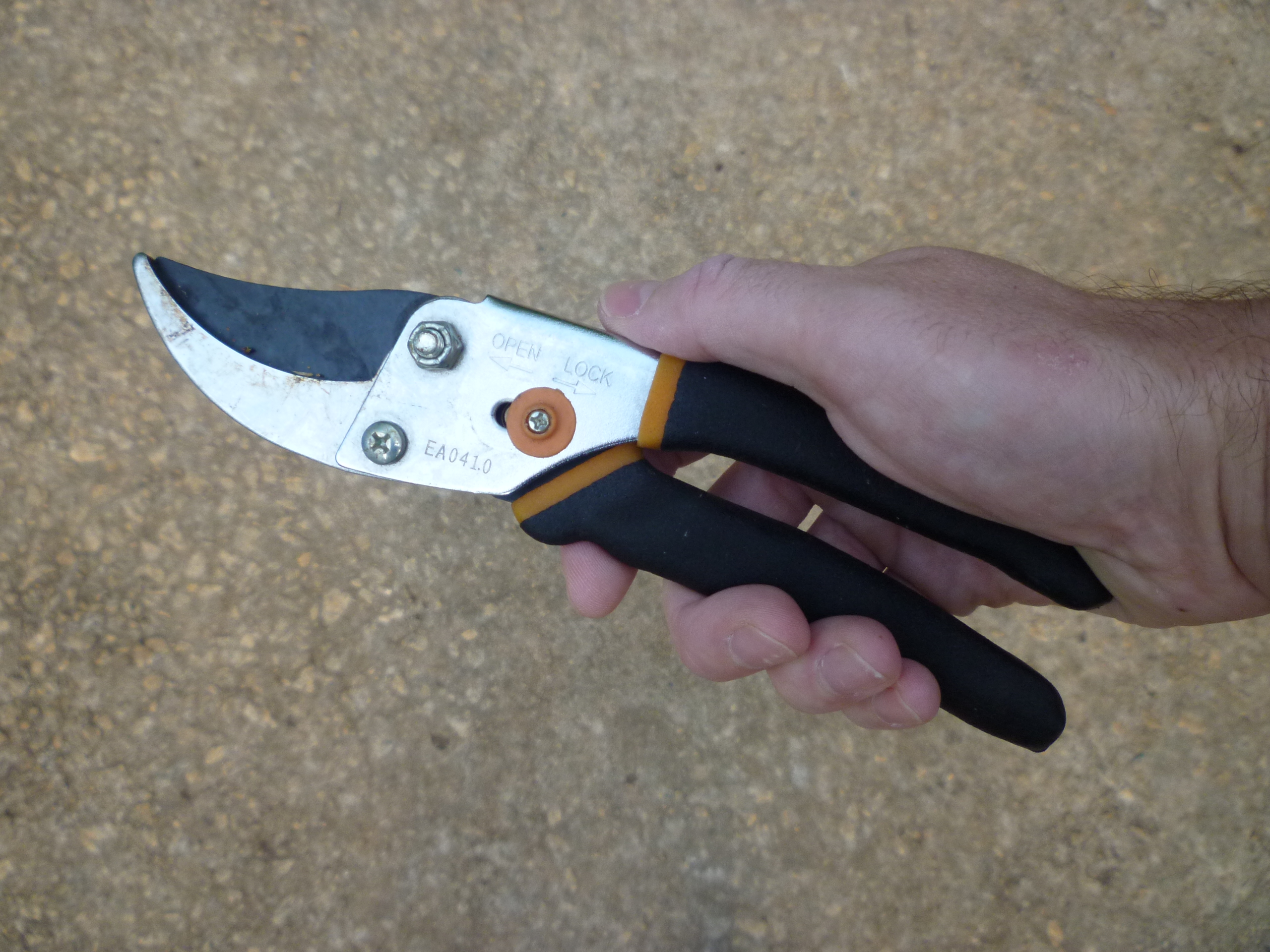 After about 15 minutes of pruning, there was enough clearance for even tall walkers and runners to get through. All branches were piled up near the street afterwards.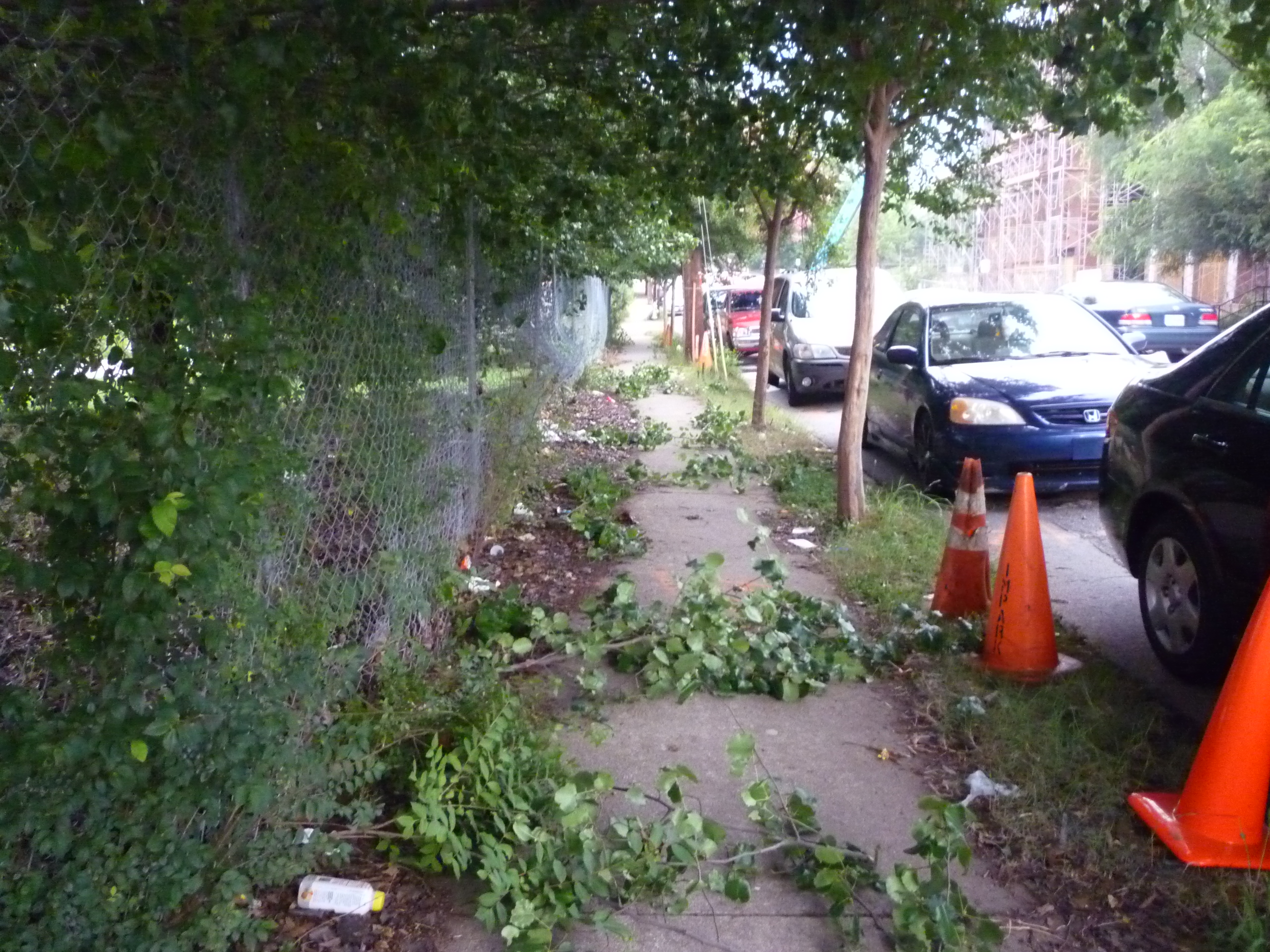 Apparently, guerrilla pruning scares some people. A 2007 article from The Stranger talks about the panic that set in when a wild pruner practically held a neighborhood hostage with his or her hijinks.
"It's just sort of a creepy thing to do." – Seattle PD Officer
Based on the comments, it sounds like most people support guerrilla pruning. However, you should probably exhaust all other options before resorting to the DIY technique, as you never know how some people (or police/municipalities) might react to your renegade neighborhood beautification project…