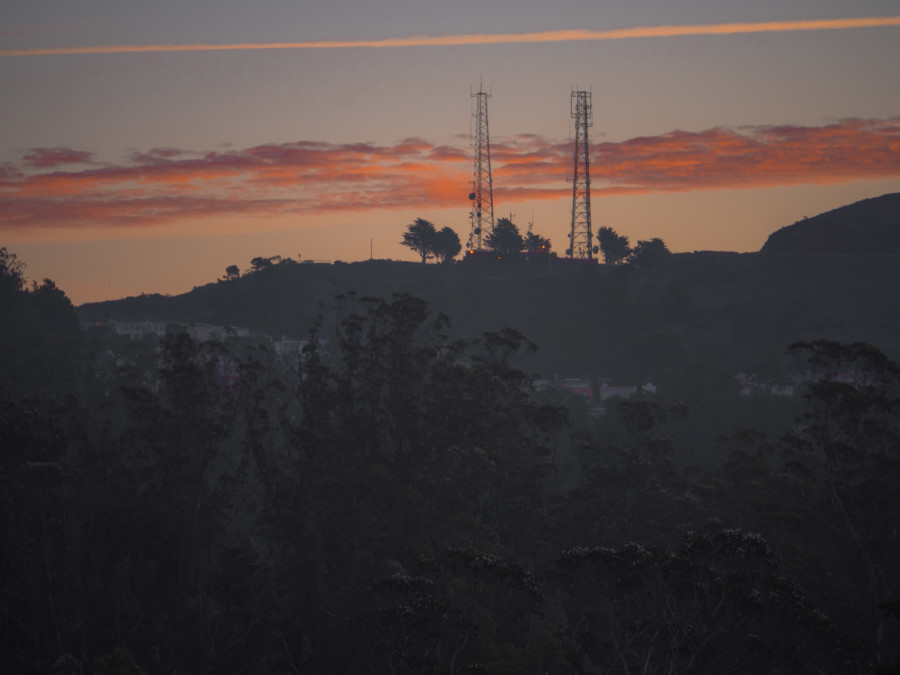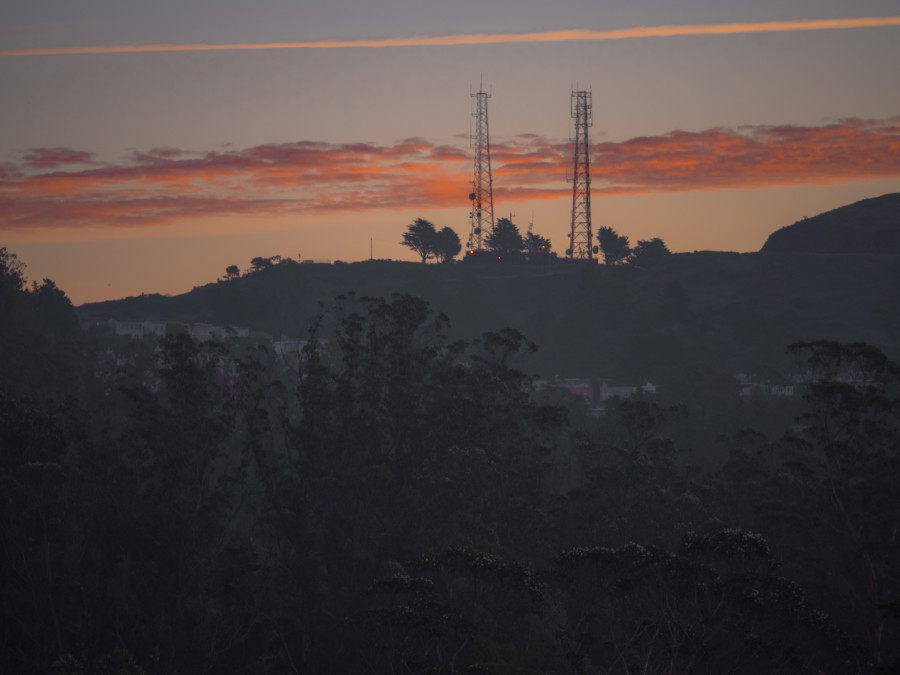 Twin Peaks, San Francisco, where my morning run commute starts
Here are my calculations that turned me into a run commuter. I concluded that I could invest twenty minutes of time per day for a full workout. I was already considering the idea. But I was persuaded by the argument from efficiency.
I live in San Francisco. That is an advantage. People travel by every conveyance in the Bay Area: cable car, ferry, bicycle, motorcycle, and powered skateboard are acceptable means of arriving at the office. There is no judgment, and what you wear, or even if you are clothed, is not regulated as would be true most other places. The city also is compact. It is seven miles by seven miles. My home is on the "other" side of Twin Peaks. My office is near City Hall.
My primary mode of transit was either the MUNI train or my vintage Honda Hawk GT V-twin cafe racer. By the former, it was about 25 to 30 minutes door to door; by the latter, perhaps 90 seconds faster, but with the tasks of putting on and taking off a high visibility riding suit over street clothes. I actually tracked it for these purposes.
I was walking everywhere anyway. So I did a test. On foot, without too much exertion, I could make it in under an hour. It is a 4.5 mile route with the option of a modest hill, through the park overlooking the famous "Painted Ladies," the Victorians seen on postcards with the skyline in the background. With a bit of training, and considerable sweat, I have brought my PR down to 47 minutes. It is realistic to believe that I could achieve 45 minutes.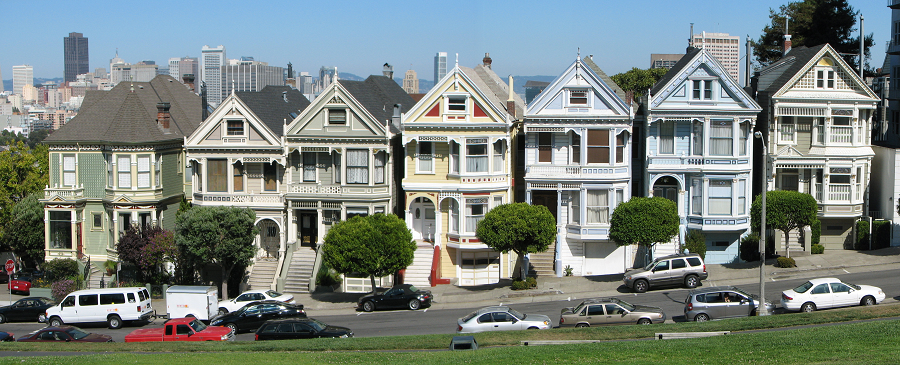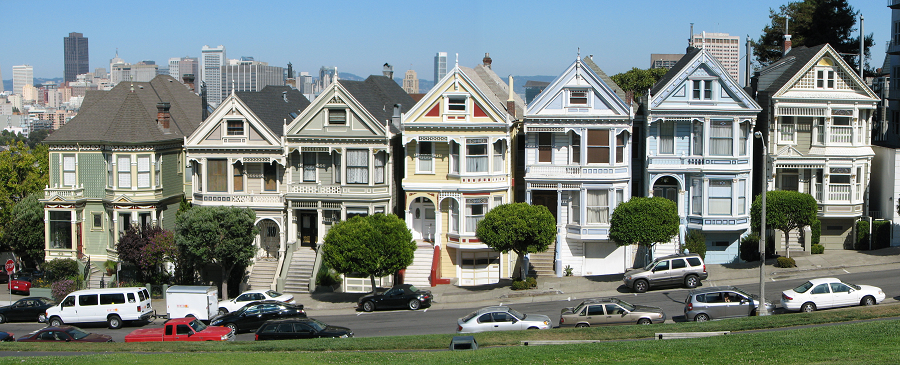 At that rate, the run is an incremental increase of 20 minutes over the alternatives. That seemed to be a worthwhile investment for the benefit of clearing my head and exercising my heart.
The mornings are almost always cool, sometimes foggy. I have quite a bit of company along the route, especially in popular areas such as the "panhandle" of Golden Gate Park. Every now and then, I will double the distance by returning in the afternoon with a slightly slower jog. If I am feeling like a bit of leisure, I will take my camera for a photo stroll. On the occasions I fall behind, I allow myself to cheat. I will catch a bus through the Haight-Ashbury neighborhood. I figure I'm still better off having done a couple of miles under my own locomotion, than if I hadn't bothered at all. I'm not trying to impress anybody.
The most important social science finding to report is borne out by research. You can form a habit quite easily. Laziness is a habit, as is its opposite. I could have been accustomed to, and probably was, staring at my smartphone while on the short train ride from the Forest Hill Station (said to be the first such subway stop with a building in the West) to the Civic Center Station. After finishing my first run commute, however, I became addicted to it, and as a consequence, if I take too long of a break my body protests the withdrawal into inactivity.
Before I tried this experiment, I would not have believed it was possible for me to do it. But it has worked better than I could have imagined. I run commute about three days per week. No doubt others can best that if they try.