Hello fellow run commuters.  My name is Jeff and I'm an engineer working in Calgary, Alberta, Canada.  I've called Calgary home for the majority of my life and even though the weather isn't always the best for running it's the only place I can imagine calling home.  I'm also a new dad which is both incredibly rewarding and tiring all at the same time.  Our little girl Keira is 3 months old now and is the cutest little thing in the whole world (I'm slightly biased though)!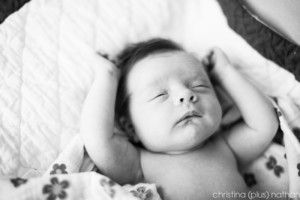 A few years back a friend of mine convinced me to do a triathlon with him so I decided I'd better figure out how to run further than just to the bus stop.  I hated it at first but now running has really become a way of life for me.  My wife and I run together and I've made a bunch of new friends from running.  I couldn't imagine my life if I couldn't run, so it seemed pretty natural to run as a way to get into work.  I work downtown and live about 8 km (5 miles) away from the office.
Cramming myself into a bus has never been something I enjoyed and I didn't feel right about driving to work everyday when there are so many other good options.  My usual lunch time run is around the same distance as my commute, so I figured why not just run to work in the morning and that way I can avoid the bus and get my workout in first thing in the morning!
Calgary has a great path system that follows the river and goes straight into downtown making for a really nice run to work and some great scenery.  The majority of people using the paths are on bikes, but there are a few run commuters out as well which I was happy to see.  I still haven't picked a favorite route, but I think that might be the best part about it.  There are so many different ways for me to get to work I'll never get bored of it!
The days are getting shorter and the mornings are getting cold.  It's only a matter of time before the snow starts to fly and the sub freezing temperatures set in.  It may sound strange especially to those of you living in warm climates, but after running through all four seasons I always look forward to running in the winter.  Maybe it's the sense of accomplishment or maybe I've got a screw loose.  Either way I'll be sure to share my thoughts on running in the cold and what's worked for me in the past.  I'm also planning to do a post on cold weather running gear.  So that's a bit about me and how I started run commuting.  I'm excited to be a part of something so positive and look forward to contributing.