I write to praise Darn Tough Socks. I attest at the outset that I have no conflict of interest: I bought these myself, and I receive nothing for penning this endorsement. I only wish to call out a product that has served me well. Socks are underestimated, and I have had enough problems with those that won't stay up, which if you ask me means they fail either the most important or at least the second most important function of this piece of clothing — the only other things socks do are offer warmth and prevent blisters. The best are Darn Tough.
I have tried maybe a half dozen brands. I disclaim expertise beyond that of an ordinary consumer, afflicted with a bit of obsessive-compulsive disorder. Almost all of the low cut athletic models, won't quite stay on. My feet are either men's size 11 or 10-1/2 depending on the last for the shoe,  so it may be a consequence of socks being stretched a bit more than they should be.
For dress wear, I have an unusual preference judging by the proportions stocked at a department store if anybody still shops at such venerable institutions. I like over-the-calf socks. I'd rather not have exposed flesh under my pant cuffs. I do suffer a bit of sweating in the summer.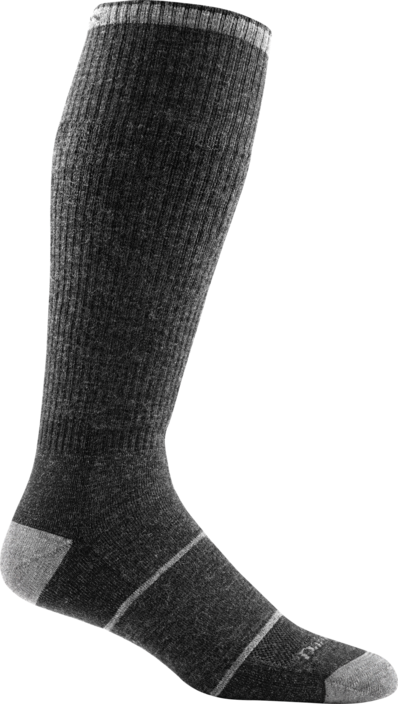 For the run commute, however, I almost always don form fitting socks that are invisible. I change at the office. There would be all sorts of issues attempting a run commute in full-on dress socks. The primary problem would be overheating.
Over time, I have been persuaded by the advertising. Merino wool works well. It wicks. It is suited for temperatures over three seasons. It won't be the best under the direct summer sun. In San Francisco, that is not an issue. I would have scoffed at people who chose a place to live based on climate, earlier in my life, but I have matured and come around: a great benefit of where I have settled is that my wardrobe does not vary during the year, save for maybe one week when the temperatures are enough for my wife to state we need to have air conditioning (which we don't, not uncommon for even upscale neighborhoods). I have various pieces of clothing made of merino wool (about which more another time). The tops also can be worn, other than if I have sweated strenuously, more than once between washings. The fabric isn't scratchy at all. Beyond this specific make, I express enthusiasm for this material.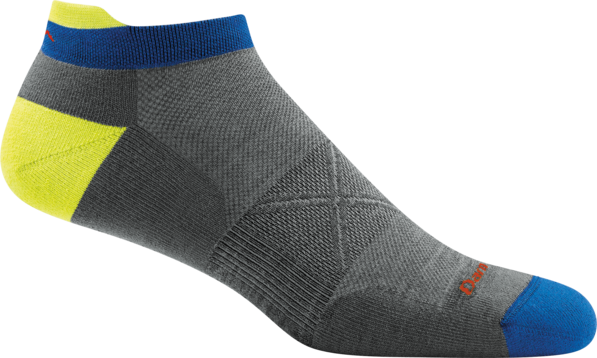 For those who are interested, Darn Tough has a good backstory. They take pride in it, as they ought to. They are a family owned business dating back two generations. They remain in the Green Mountains of Vermont. They are an American company. Pictures of what appear to be the entire payroll are displayed on the website. A customer service representative told me that mill employees will wear the same pair of socks for a month or more! That may be carrying it a bit too far.
I experimented a bit with the Darn Tough range. They have multiple weights. Given where I live and my personal preference, I opt for one of their lighter weaves. I'd recommend that for others, since it seems odd to have anything too thick without covering the ankles as well. They are much more durable than I expected. The pairs I bought initially show no signs of wear. They have outlasted the competition.
It would be churlish to complain about choice, but note that these folks offer many options. If you want cushioning, you can be accommodated. It would be best to visit a brick and mortar store to feel the product — my own opinion is you are morally obligated to buy at least the initial set of the item there, since you are availing yourself of the service of that physical encounter in person. Or study with care if you are not looking in person, because socks warrant the attention.
Others have observed the purchase price might appear high, but the quality is worth it, and there is a lifetime guarantee to boot (no pun intended). There are vendors who package a half dozen at a discount. It should be obvious, but it is all too easy to ignore the reality of the marketplace: if you want small businesses to succeed, you have to buy what they sell. I didn't think of socks as an investment before. I do now.
I would not hesitate to purchase more of these in the future. Continuing patronage is the best compliment of any company.