Test Model
Size: Unisex Medium/Large
Carrying Capacity: 22L, 1,281 cu. in.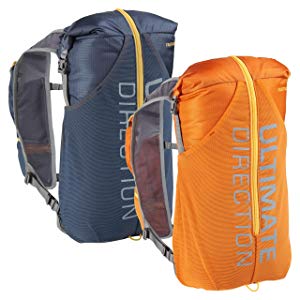 Performance and Evaluation
Following the style of memoranda in the military, here is the bottom line up front: This is a great piece of kit.
I had studied many options for a new backpack, and I selected this model because of prior good experience with the brand. I have decided that it is better to be a regular customer, once you have become familiar with and developed trust in the products of a specific company, especially if you are wearing the item, rather than trying this and that, with the risk it will fit or it will not. I have owned two vests by Ultimate Direction. They were both well made and durable. I gave one away to a friend of mine after about 50 half marathons, and I replaced it with a version that cinches up slightly tighter. That is my only criticism. UD straps, other than in this case, do not tighten quite as much as might be ideal. I was aware of that potential modest negative, offset by the positives. For the record, this particular model has straps (front and side) that pull taut. (For reference, I am 5-9 and 175 pounds, wearing a men's 42 suit and a 17-33 shirt, and my pack is the larger of the two available sizes).
The most important news I have to share about the Fast Pack 15, however, does not appear anywhere else –  even on the manufacturer's website. It fits a 15-inch MacBook Pro (2018 model) perfectly, meaning snugly, as if the sleeve had been designed for just that unit. I was unsure from my research. I even spoke with a customer service representative over the phone, who said he thought the device would be a tiny bit too tall. I am glad the guy turned out to be wrong, because I am able to bring a laptop on the run commute now. He was responsive, indicating he would share with the team that a smidge more room would be advantageous. I wrote back after my discovery, to assure them the dimensions were fine. (The other variations in the series with the same name do not share the same features, in particular the sleeve. It may be this year's model will be replaced in any event.)
There are critics on the internet who disapprove of the very concept of running with a computer. They lead lives different than mine. I work; I work at a job that involves a computer; and I like to run for my commute. That involves running with a computer. I formerly resorted to a tablet, an iPad, and that is acceptable, but the laptop form factor remains the more effective option, with it's existing software and my personal workflow. If we are similar, then I recommend this superlative choice. For that matter, if I were running recreationally, I likely would reach for this pack as well. I simply wouldn't lug the laptop. The sleeve is unobtrusive. You would not be bothered if you never availed yourself of the signature feature. Be warned though that the back has a moderately rigid panel. If that is bothersome, consider an alternative.
I am a minimalist in philosophy and by practice. When I am not running to work, I carry more because I expect to use more. I have, for example, a breast pocket wallet, business cards in a case, a toothbrush and toothpaste in a drawstring bag with hand sanitizer and eye drops, a monocular and a tiny magnifying glass, pen and paper, and so on. On travel, I typically have noise cancelling headphones and a digital camera. All of that stays at home when I run commute. I keep a toiletry kit in my desk drawer at the office. In reality, unlike fantasy novels, the laws of physics limit us: a vessel that has X by Y by Z dimensions can hold only X by Y by Z volume, with whatever allowance is made for elasticity; there are not sacks hiding infinite expanses.
The materials are first-rate, but lightweight. The construction is highly competent. The zippers, a point of failure on bags, are medium weight, and seem sturdy. There is a simple handle at the top. There is a corporate logo in big lettering down the back. That is normal, albeit not to my taste.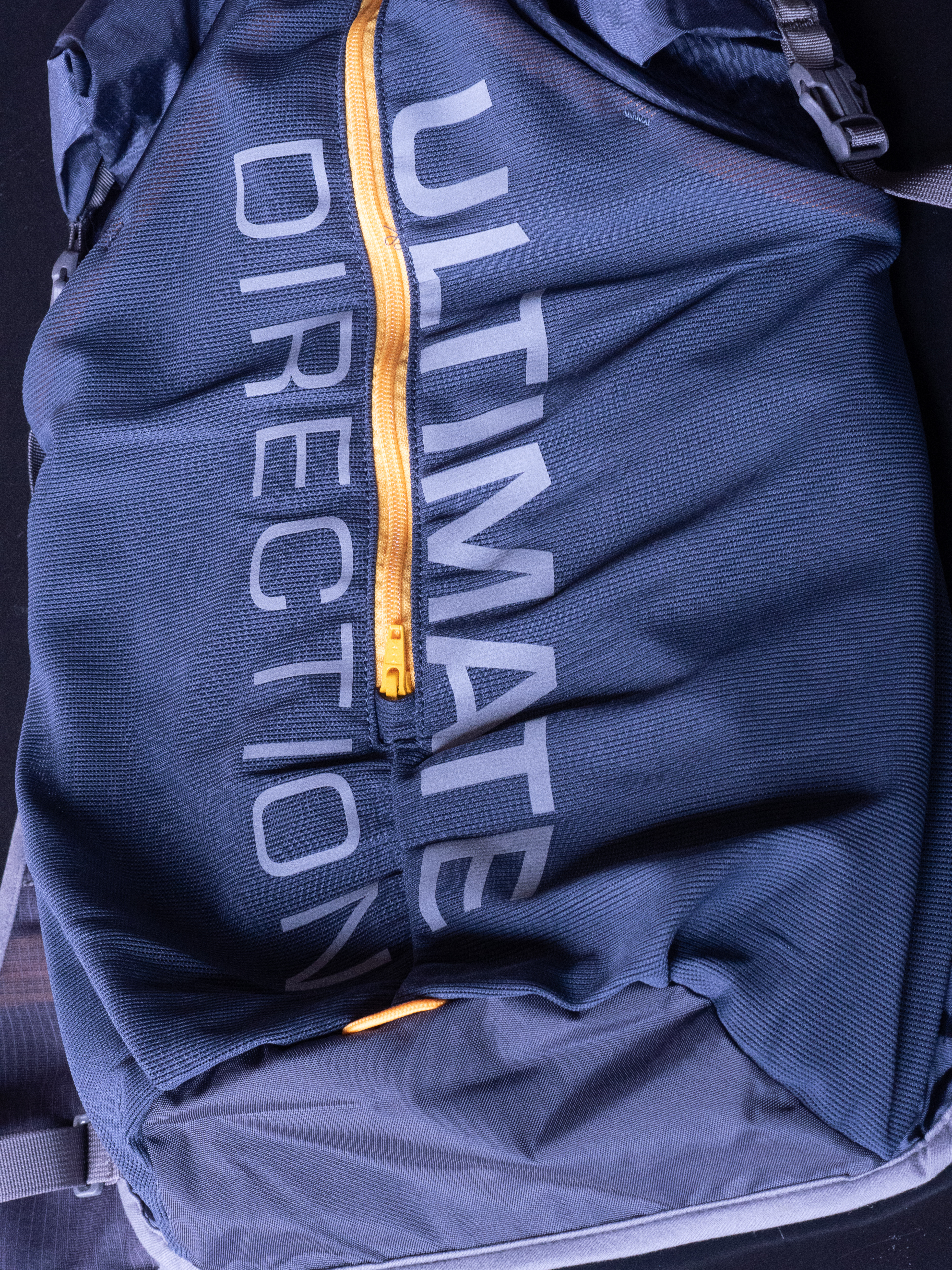 Laptop compartment (fits MacBook Pro 15)
Quality construction
Excellent design allows good fit
Minimalist style inherently means not much can be carried
Shoulder Straps
The shoulder straps have multiple pouches, three that zip and a fourth for a water bottle.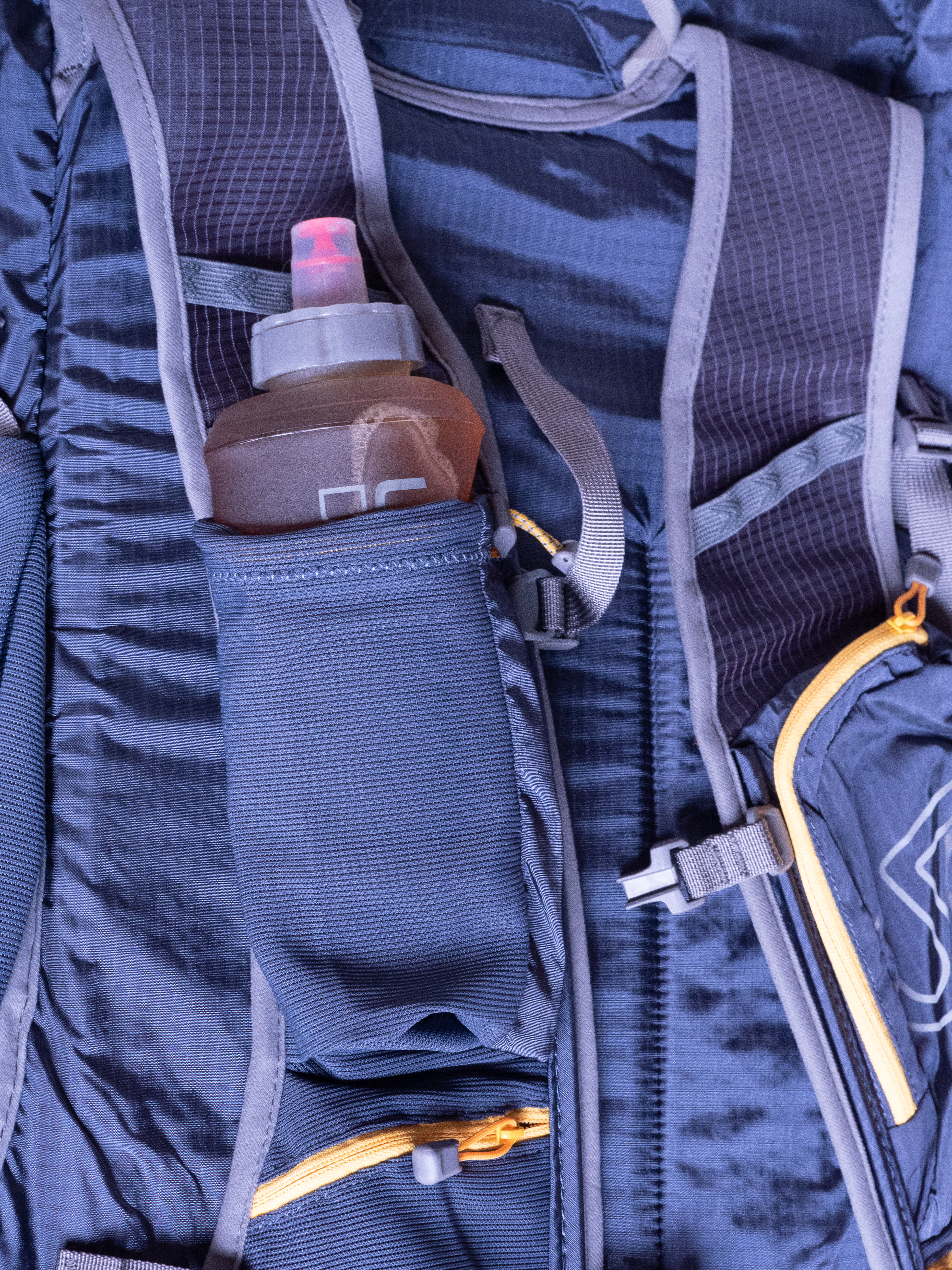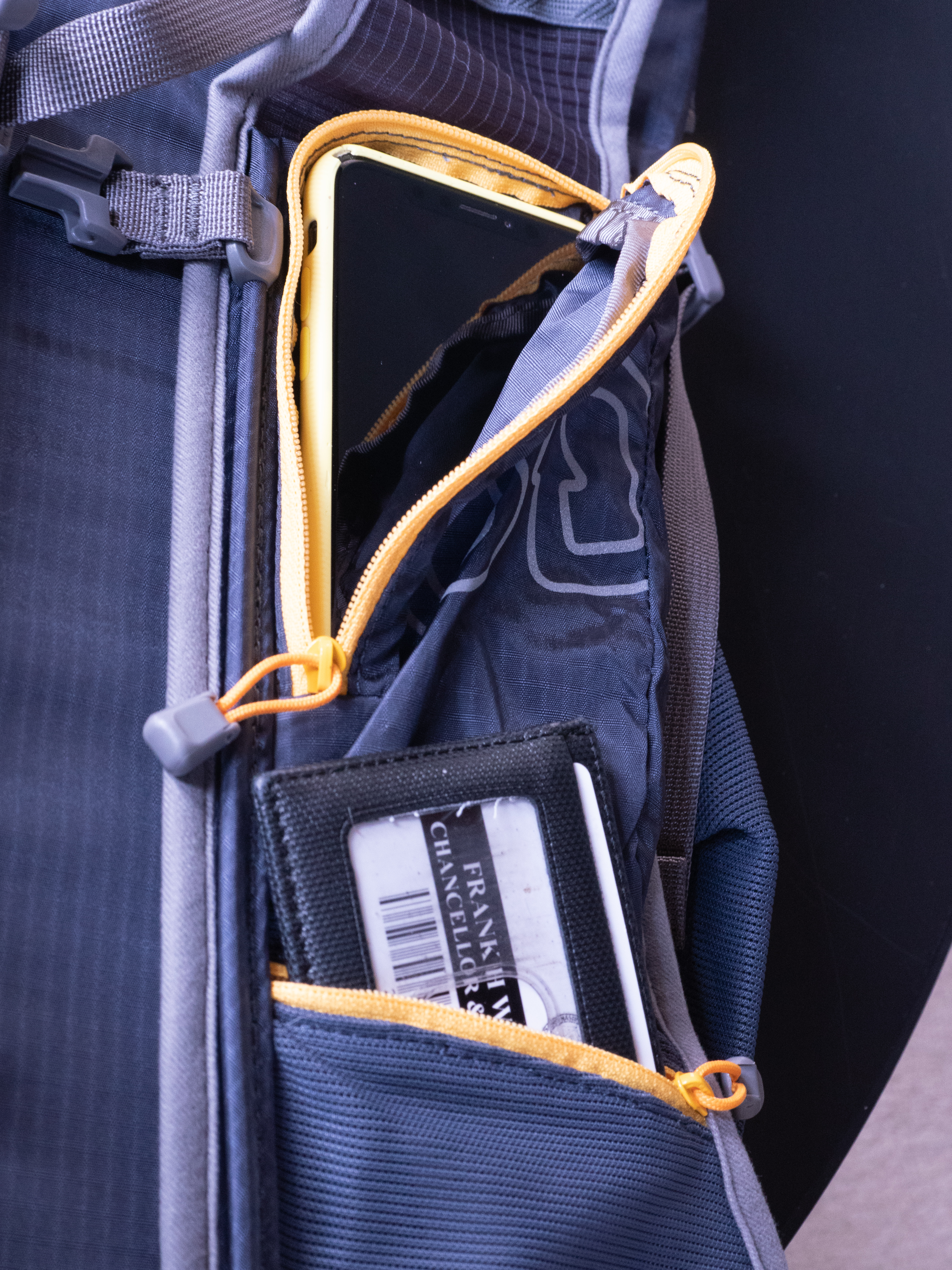 Main Compartment
The design is good. This is not for an around the world journey or even a domestic flight. Although the capacity is more ample than advertised (21 liters rather than 15 liters), it is not by virtue of thickness. The room comes from height. The main section opens down the center with zip featuring two sliders and then further from the top, courtesy of hook and loop fasteners; it is a roll top, fastening securely on each side to a plastic clasp.
The compartment has room beyond the laptop sleeve. It isn't much space. There is a zippered inner pocket for a power adapter and cables. I put loose items that are larger but not large enough to avoid the risk of falling out unnoticed into a separate drawstring bag.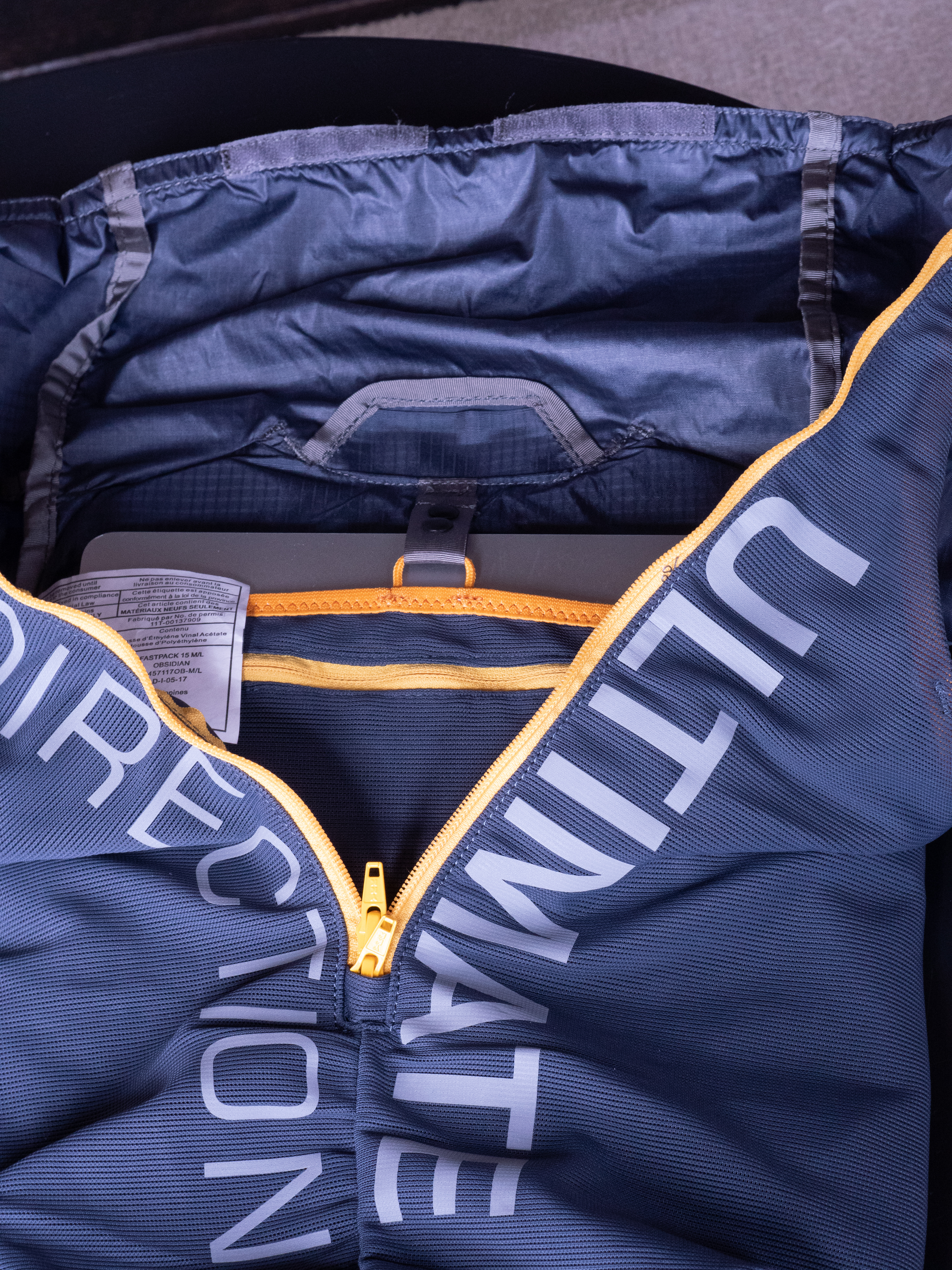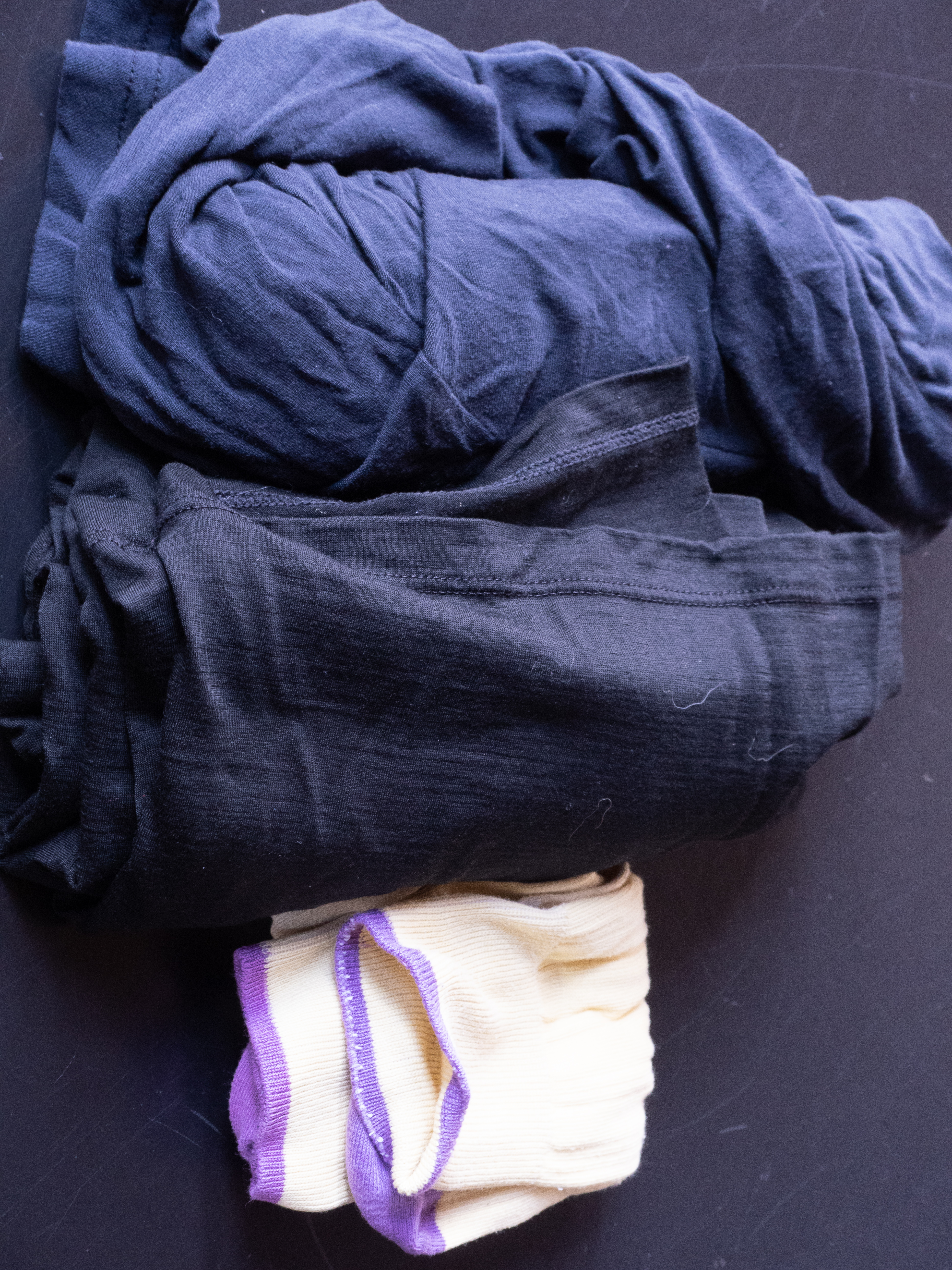 Backpack loaded with Macbook Pro 15 and clothing (shirt, t-shirt, socks)
Conclusion
To tell the truth, I loved this backpack on first sight. I was not disappointed in testing on the first run. My comparison is an ultra-lightweight backpack by Marmot, which I was fond of, enough so to buy an extra. It was and remains excellent for general use, and I would not hesitate to endorse it as formless as it is. The unique selling proposition of this UD offering is the transportation of the laptop. There was no significant bouncing thanks to the straps having considerable travel. There is a bit of heat on the back. I am no engineer, but I have enough common sense to suspect it would be impossible to avoid some friction and trapped sweat between my back and the backpack.
Run commuting takes effort. That extends beyond the physical exertion. It obliges a person to plan. The Ultimate Direction Fast Pack 15 facilitates the process. I have a short list of favorite things. This has earned its place there.