The Hoka One One Cliftons are a lot of shoe. When I first pulled one out of the box and turned it over in my hands, it almost felt like I was holding a football at the park, preparing to throw it. But, that look and feel is exactly what makes Hokas, well…Hokas.
Hoka One One emerged in 2010 and turned the tables on the minimal shoe craze that was raging strong with their head-turning "maximalist shoes," designed to provide the foot with maximum protection against the ground underneath. Since they hit the market, runners wearing Hokas have consistently been performing very well at both trail and road races throughout the years. They've been doing especially well in the last two years in ultramarathons, worn by such notable racers as Sage Canaday, Karl Meltzer, Dave Mackey, Darcy Africa, and Jen Benna (who recently placed first female at the American River 50-miler whilewearing Cliftons!).
With all that in mind, Hokas seem like they would be a fantastic shoe for run commuters. We run consistently throughout the year over terrain that, while not usually woodsy trail, can be quite similarly irregular, jagged, rough, and variable. And, unlike a nice soft trail, our commutes are spent pounding bone-shaking pavement day after day, usually with an additional 8 – 10 pounds in our packs.
So, when Hoka One One sent me a pair of their latest model Cliftons to try out, I was pumped. Here's how they performed for run commuting.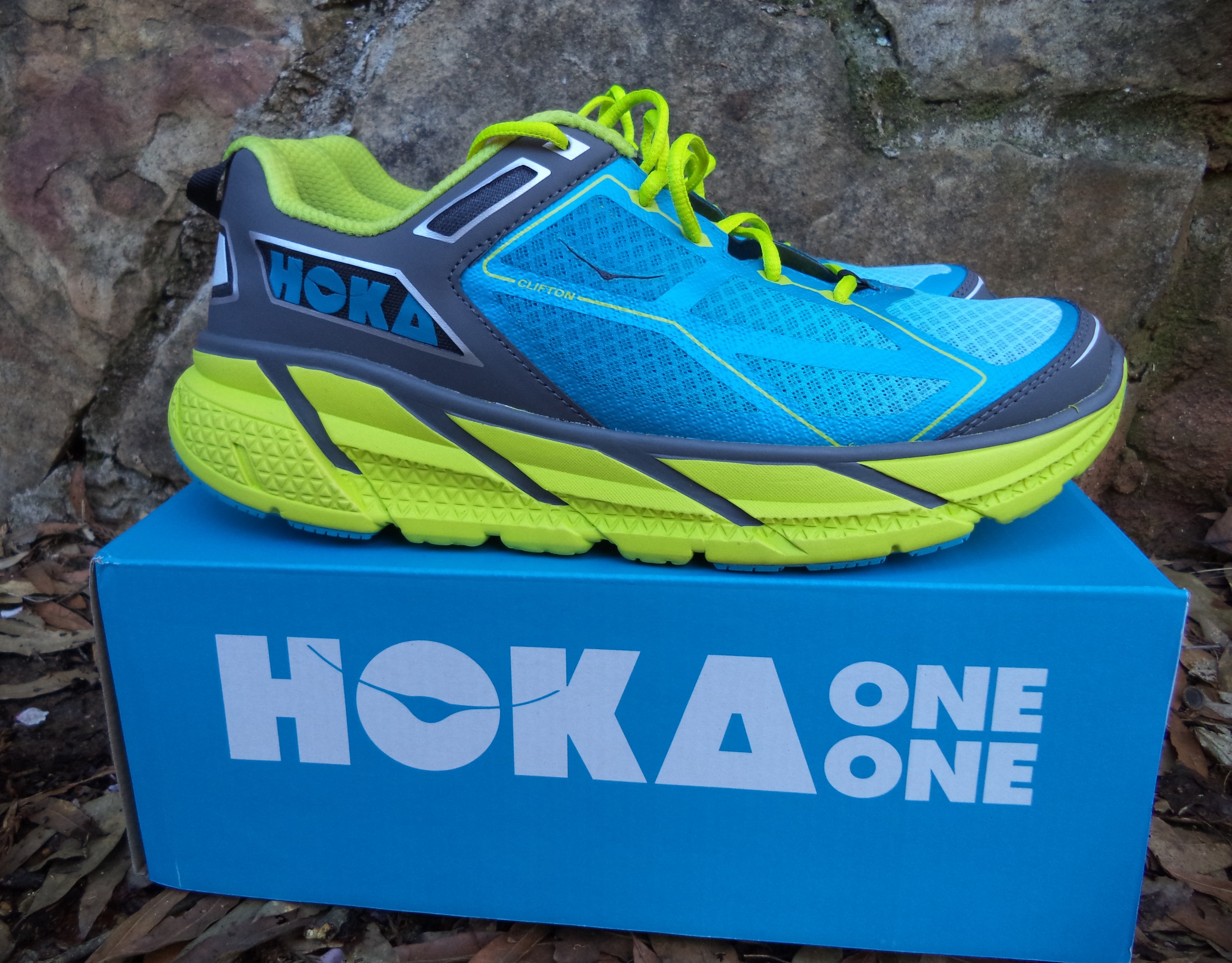 The Hoka One One Cliftons (US Size 10)
Since the drop in these shoes (5 mm) was a bit more than what I normally run in, I wanted to start off by wearing the Cliftons for a short one-mile walk.
The shoes fit snugly and were slightly tighter in the midfoot region, with more ample space in the toe box. The first few steps were surprising; it was like walking across couch cushions on my living room floor – springy, bouncy, comfortable.
The midfoot region pushed up into my arch at first, but relaxed after about a half mile.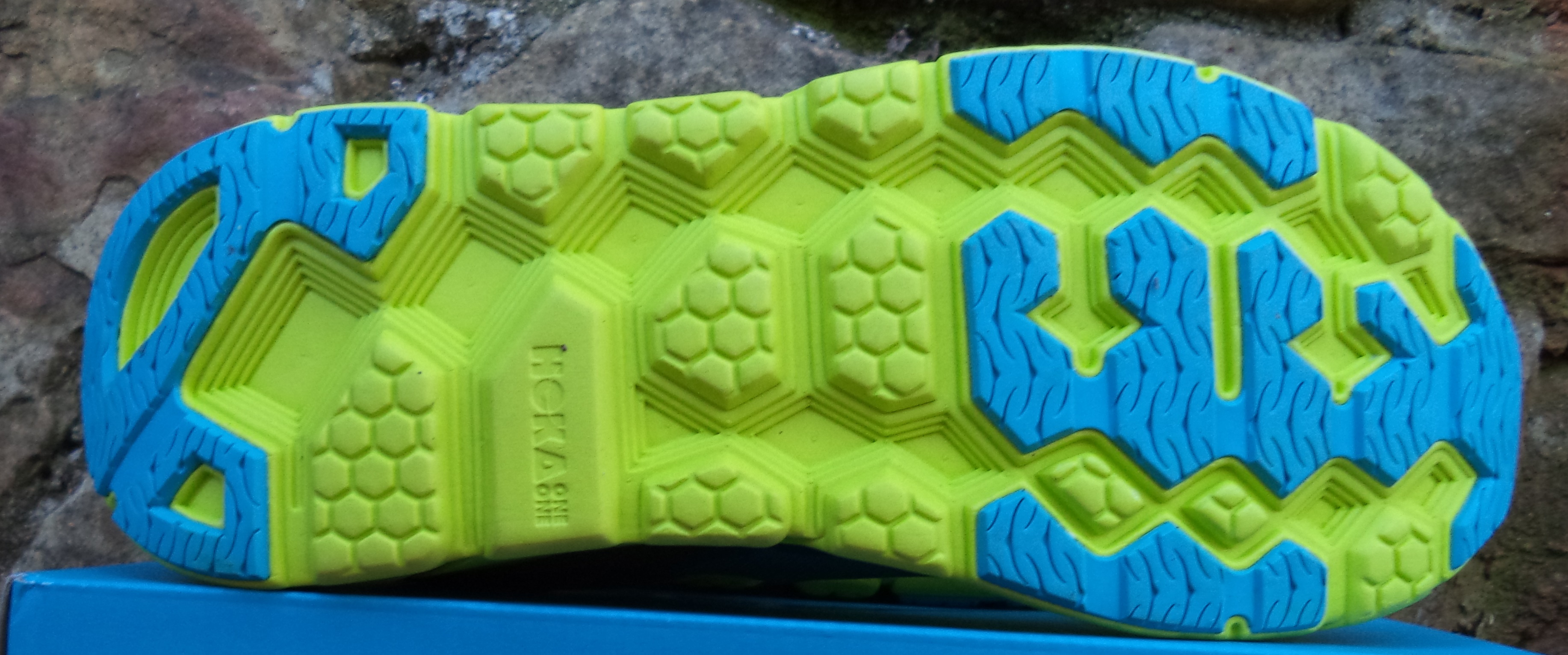 The tread pattern is grippy on flat surfaces and very functional on rough terrain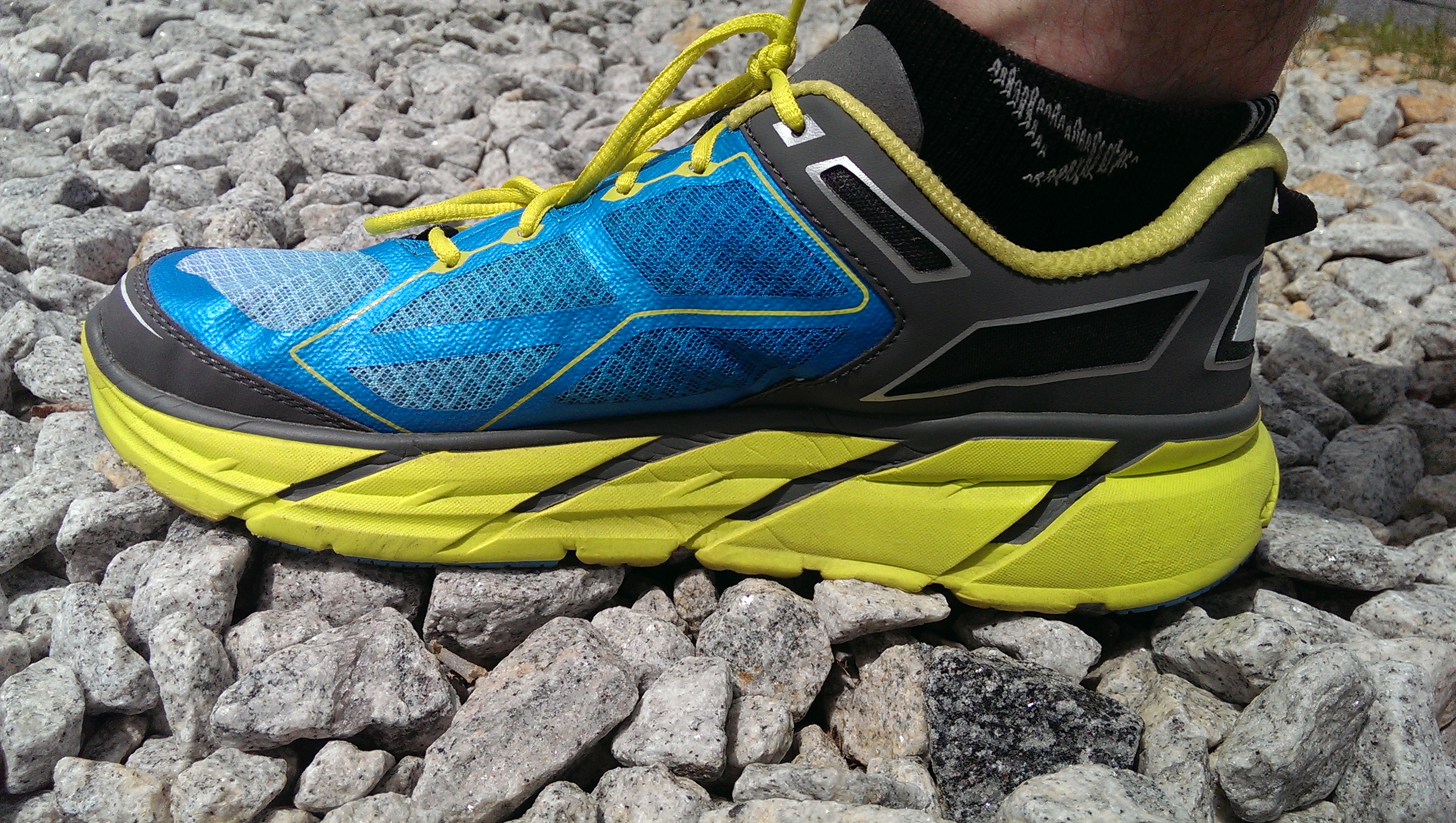 The Clifton's thick sole provides impressive protection and comfort
Things I Noticed on my Run Commute
When running, the shoes felt like they caught my foot as I landed, rocked it forward, and then pushed me off again. I'm not used to having such full foot movement, and it was cool to feel.
Hills were the Clifton's strong game. I felt like I had a distinct advantage, both in comfort and leverage, while running up and down hills. The Meta-Rocker geometry they tout actually works very well.
I felt almost nothing underfoot. It took a while to get used to, but the sole thickness provides a ridiculous amount of protection, allowing me to run over large broken rock, pushed-up sidewalk, and a litany of other rough surfaces without discomfort.
Great for running up and down hills
I felt nothing underfoot, even while running over large broken rock
Extremely comfortable
Excellent tongue material
Excellent overall construction
Minimized surface impact
May require an adjustment period if you were previously using a higher drop shoe
Overall, a great shoe with a unique design that feels like it gives the runner an advantage. A bit bulky at first, and may require a gradual build-up period, but it is worth it. The Cliftons are great on long runs and should have a long use-life (500+ miles?). Perfect for those looking for more foot protection in a shoe. Ideal for run commuters who regularly carry heavy loads.
* Disclosure: Hoka provided us a pair of Cliftons for this review.