Headlights for your shoes? Sure! Why not?
Night Runner 270s were made to light your way while running, walking, or hiking. In darkness and low-light conditions, you want to be sure you can see every hazard and obstacle in front of you, and headlamps and hand-held flashlights can be annoying and irritating. Doug and Renata Storer came up with the idea for the Night Runners and tested out several prototypes – including taping flashlights to their shoes – before finally settling on the current Night Runner 270 design.
Sounds great to us. But how well do they work?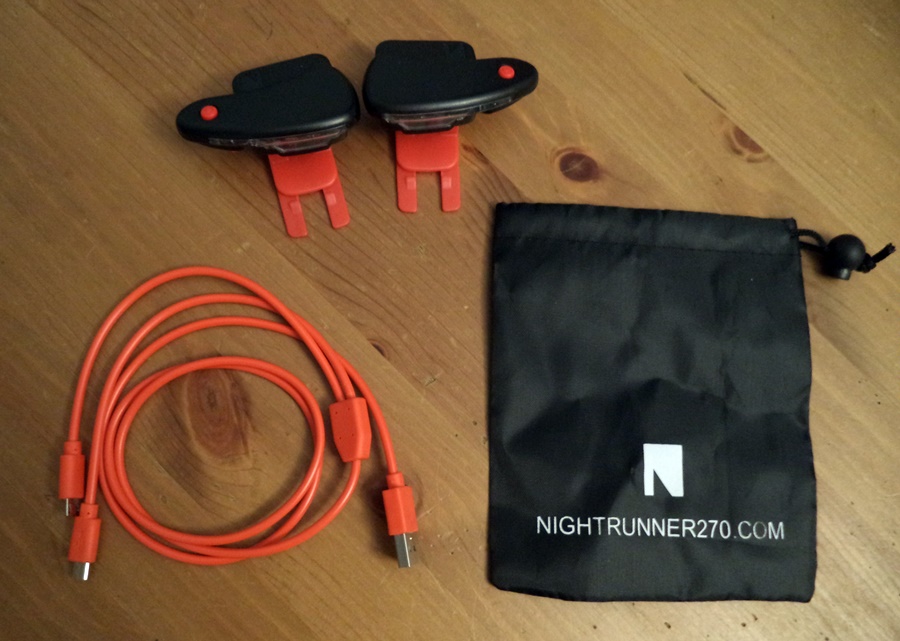 Specifications
Night Runner 270
Water resistant
4 – 8 hour battery life
USB Rechargeable
150 Lumens
15m forward beam distance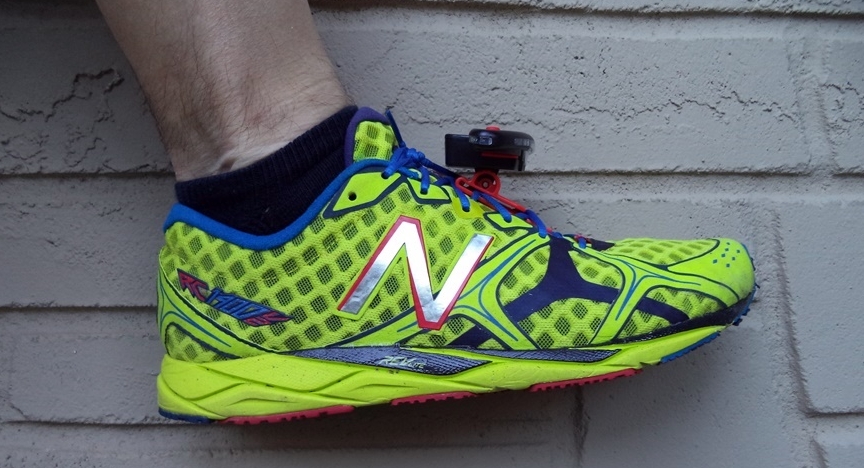 Performance and Evaluation
I took the Night Runner 270s out for several night runs in the city. Sometimes my way was partially lit by streetlight, but I actively sought out dark streets, woodsy trails, and wide-open parks for a thorough test.
Even when on the highest setting, the beams didn't hit the advertised 15m distance. 5m, yes, but 15m…not quite. I could still see the road in front of me, but only small sections for fractions of a second. It was a bit like running with a strobe light.
They weren't great for running at any pace faster than about a 10-minute mile on roads, sidewalks, or trails. The low-lying beams of light created funky shadows on every small obstacle in front of me (leaves, sticks, rocks, etc.) and caused me to slow way down and step carefully for fear of tripping.
They worked fantastic for walking, but once my cadence increased, things get a little trippy. For someone running a 10 – 14 minute mile on newer, less-variable (cleaner, more even) sidewalks, I think they'd work fine.
I think they were especially eye-catching to drivers, which is great for a runner's safety.
All things considered, I would probably stick with a headlamp over the Night Runners for a night/low-light run where illuminating the path in front of me was essential.
Best for
Slower Runners (10+ min. mile)
Walkers
Runners who want to increase their chances of being seen by drivers
* Disclosure: We were provided with a free set of Night Runner 270s for this review.